May 3, 2018
5 Reasons to Visit Sparta in the Spring
Posted by: Jennifer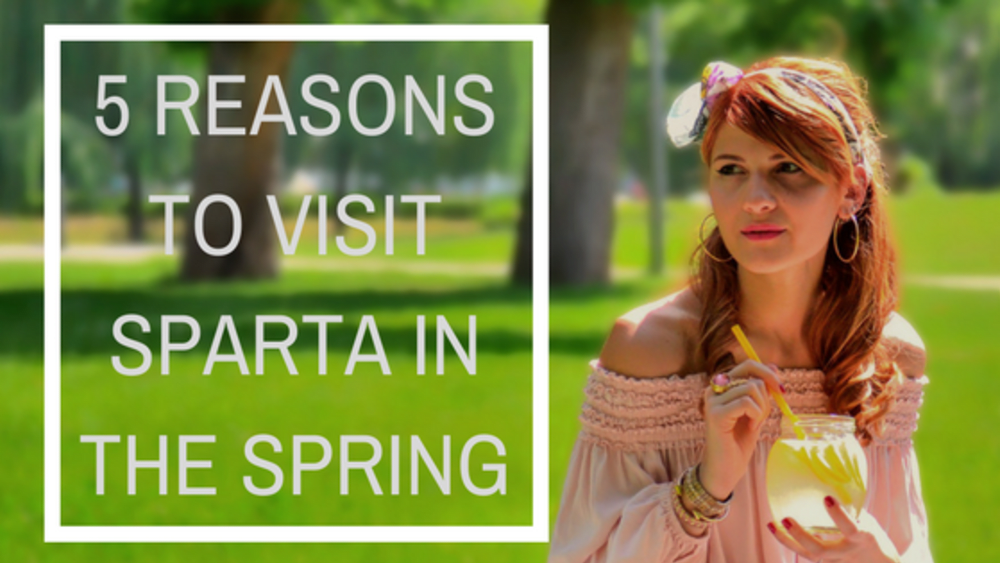 After the freezing temperatures and heavy snowfall of the winter months, Wisconsinites from all across the state step outside to stretch their limbs and embrace the warm weather and blue skies of spring. With its rolling farmland and flower-filled meadows, the Driftless Region is especially beautiful during the spring months. Many of the area's museums, markets, and trails officially open to the public during this period, making it the perfect time of year to visit. If that doesn't convince you, here are 5 reasons you should visit Sparta, Wisconsin in the spring.

1. Biking, Hiking, and Running
Sparta is the Bicycling Capital of the United States. As soon as the snow melts and the temperatures start to rise, Spartans hit the trails on two wheels. Spring is the perfect time to explore the region's many world-class biking trails and sign up for some fun cycling events. The BIKE ME Fun Ride is a group bike ride organized to celebrate the famous Elroy-Sparta Trail. You can also try exploring the Elroy-Sparta Trail at night on the Full Moon Bike Ride, happening every April. There are telescopes for viewing the moon and starry night sky as well as informed club members there to share their knowledge and insights. Prefer to explore on your own? Click here for our informative guide to biking in Sparta.
Spring is also the perfect time to take a hike or go for a jog through the beautiful Driftless Region. Read about our favorite hikes within 30 minutes of the Franklin Victorian Bed & Breakfast and our favorite local running events in other blog posts. Whether you bike, hike, or run, all that matters is that you get outside and enjoy the beautiful local landscapes.

2. Farmers Markets
Spring is officially farmers market season. Starting Memorial Day weekend, local farmers bring their produce to Downtown Sparta's Mueller Square. Farmers markets are great places to find the finest & freshest local produce as well as delicious baked goods and handmade crafts. After swinging by the farmers market, we like to pack a picnic and enjoy a leisurely lunch at one of Sparta's many beautiful parks.
3. Local Festivals & Events
Our calendars start to fill up during the spring with many fun & unique local events. Celebrate Memorial Day with Sparta's annual Memorial Day Parade, which starts early in the morning and ends with complimentary lunch and refreshments. Spring also means the start of Concerts in the Park in La Crosse, where you can enjoy live music in Riverside Park. If you are willing to drive a bit, we also love the annual Spring Festival/Folk Festival in the tiny town of Gays Mills. This festival has it all: bareback bronco riding, music workshops, folk dancing, bake sales, and a scrumptious pancake breakfast.
4. Opening of Wegner Grotto
One of the most anticipated events of Spring is the opening of Wegner Grotto, a fantastic garden filled with whimsical concrete & glass sculptures. Locally known as the Glass Church, Wegner Grotto is truly a miracle of color and light. Artists Paul and Matilda Wegner transformed boring everyday materials into beautiful and unusual works of art. The German immigrant couple first began building the grotto all the way back in 1929. Though the two passed in 1937 and 1942 respectively, the Wegner Grotto remains a beloved local treasure to this day. The grotto is free and open to the public from Memorial Day to Labor Day.

6. Little Falls Railroad and Doll Museum
The Little Falls Railroad and Doll Museum is another local attraction that is only open seasonally, from May until October 31st. Both kids and adults fall in love with this unique museum dedicated entirely to model railroads and old-fashioned dolls. Nicknamed Raildoll, the museum is home to a 40-foot long play train, antique model railroads, and over 1,600 dolls, from Madame Alexander Dolls to more modern Barbies and American Girls. The Little Falls Railroad and Doll Museum allows visitors to step back in time to their childhood while also learning a bit about the history of some of their favorite toys.

Planning a trip to Sparta this spring? Book a stay at the historic Franklin Victorian Bed & Breakfast for warm hospitality and comfortable accomodations in the heart of Wisconsin's Driftless Region.