August 20, 2019
Apple Cinnamon Quiche
Posted by: Jennifer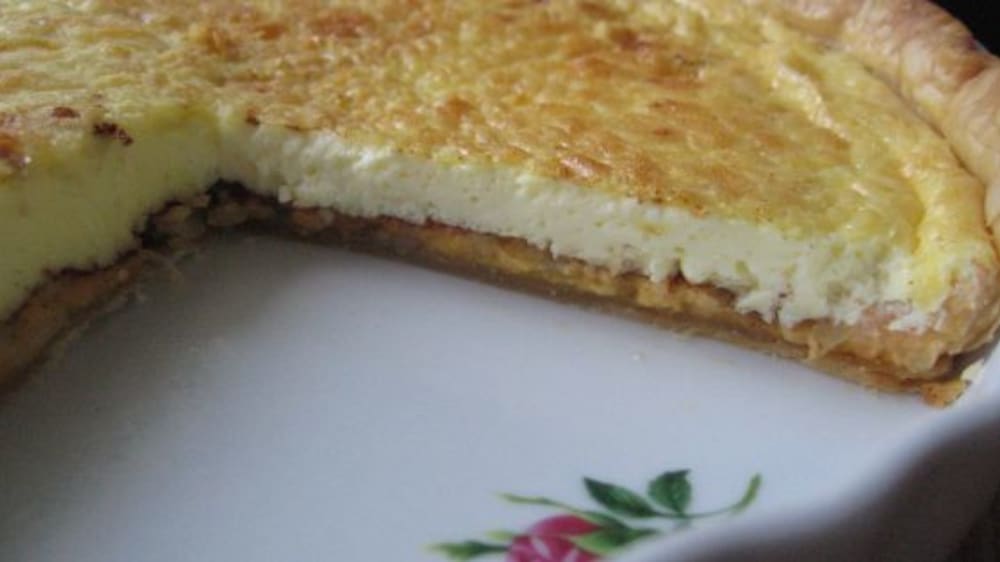 SERVES: 6-8
UNITS: US
INGREDIENTS

1
medium tart apple
2
tablespoons butter
1
cup cheddar cheese, grated
1
unbaked 10-inch pie shell
1
tablespoon sugar
1⁄2
teaspoon ground cinnamon
3
extra large eggs
1 1⁄2
cups whipping cream
DIRECTIONS
Peel, core, and grate the medium-sized tart apple in a small bowl.
Slice the butter into pats.
In a small dish, combine the sugar and cinnamon and set aside.
In a small saute' pan over medium heat, melt the butter and saute' the grated apple stirring occasionally for 5 minutes.
Combine apple/butter mixture with the grated cheese until mixed well and scatter evenly over the bottom of the pie shell.
Now sprinkle the sugar/cinnamon blend over the apple-cheese mixture.
In a medium-sized bowl, lightly whisk the eggs and whipping cream together. Pour over the apple-cheese mixture.
Bake in a preheated 375 degree F oven for 35-40 minutes or until set.
Ovens vary. For instance, in my oven, it only takes 40 minutes. Please don't overbake it.