March 31, 2016
Between the Bluffs Beer Wine & Cheese Fest 4/23/16
Posted by: Jennifer
"Willkommen" is the greeting you will see when you enter the Oktoberfest Strasse complex for the 2016 Between the Bluffs Beer Wine and Cheese Festival. Yes – you are welcome to taste over 200 special brews poured by craft and specialty breweries. Sip on fine wines from local and famous wineries. Sample foods from area chefs and cheese makers. All this wonderful tasting will happen on Saturday, April 23, 2016 in LaCrosse, WI. There are only 3000 general admission tickets available so purchase your tickets now and make your reservation to stay at our B&B.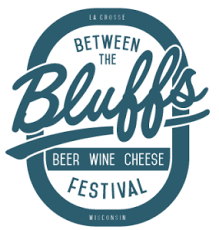 The names of the craft beers and breweries are entertaining to just read! Imagine tasting "Flat Tire" beer from New Belgium Brewery. Try a "Mutiny IPA" from the Capital Brewery (does not sound good for the state house!). Lake Louie Brewing may offer "Warped Speed Scotch Ale" (how fast can that boat go?). The Grumpy Troll Brew Pub may bring "Eric the Red" (is that one of the Trolls?). Taste a beer that was made by a mob – Mob Craft Brewery makes their beers according to suggestions from anyone and everyone! Or sample just a "Good Ole Potosi Golden Ale" from Potosi Brewing Company. We've mentioned only six of the 53 Breweries that will be Between the Bluffs!
15 Wineries will also be doing tastings at this special event! Wisconsin Wineries will be presenting some wonderful wines. There will also be tastings from at least 3 additional states in the USA, Italy, and Luxembourg. Various fruit wines will be offered in the tastings. There will even be a cranberry wine from a local vineyard – or bog!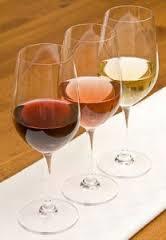 Wisconsin is famous for cheese! Do you know where your cheese comes from? At least eight of the food vendors at the Between the Bluffs Beer Wine and Cheese Festival can tell you exactly where they got the milk to make their cheese. Some of them can even tell when the calves were born that are now producing the milk! Needless to say, the milk and meat products will be wholesome and tasty!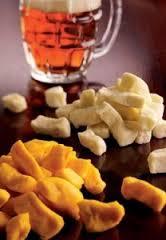 The food will also include meats and specialty items made by local delis and caterers. Try some sausage from Bubba's Meats – it's made from venison and beef using a secret recipe. The Damn Tasty Caterers can satisfy your hunger with soups or a flatbread inspired by spring!
While you taste over 200 brews, sip on 50 different wines, and enjoy some great food, you will also be entertained by two great bands! At the end of the day, you take home lots of great memories and a free souvenir glass for only $45 (advance sale) or $50, if the ticket is purchased the day of the event. And included in the price is a Voucher for La Crosse County Tavern League "Safe Ride Home"!
Make your plans now to come to LaCrosse for the Between the Bluffs Beer, Wine and Cheese Festival.