February 22, 2017
Bird Watching
Posted by: Jennifer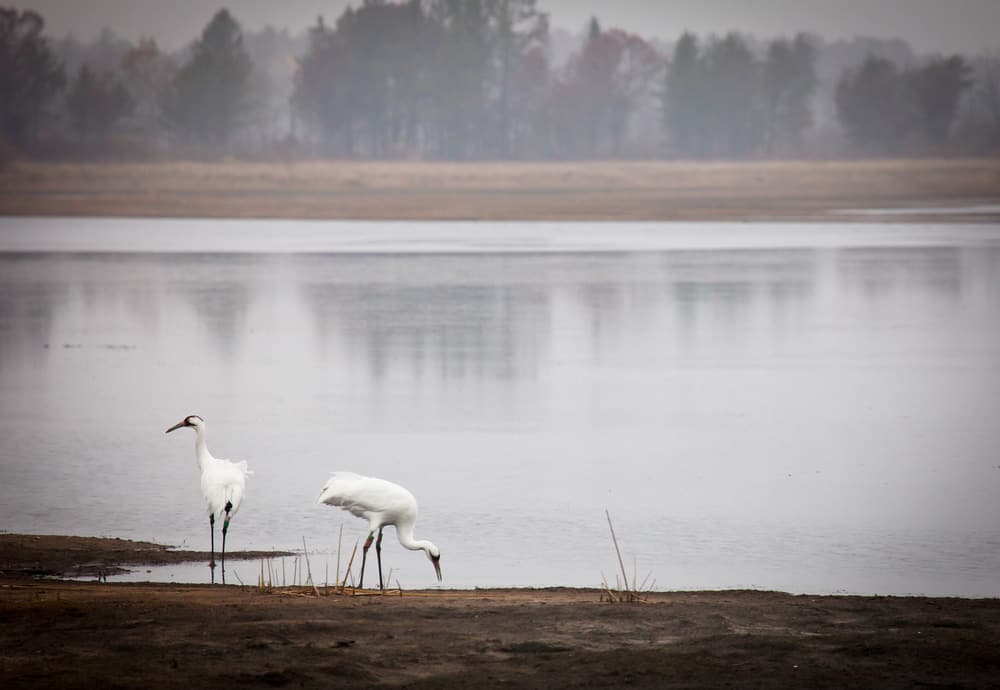 The Great Wisconsin Birding and Nature Trail is a mapped auto trail that reaches into every area of the state. Use the full-color viewing guides with maps and descriptions of each site to find warblers, eagles, shorebirds, loons, and more avian species. A wide variety of mammals can also be found in many of Wisconsin's premier wildlife locations. The Sparta area itself is largely overlooked for birding, although it has a lot to offer. Focus on May (migration – warblers, songbirds), June (nesting birds in great habitats around Necedah), September (migration, whooping crane tours, etc.), and Late October/November (the Upper Mississippi migration).
Sparta is close to several great birding and animal-watching sites, including:
Necedah National Wildlife Refuge– Visitor Center Hours: Monday – Saturday, Year-Round, 9:00am – 4:00pm, Closed Federal Holidays, Christmas Eve, and New Year's Eve.
Trails & Grounds: Open Year-Round, Dawn to Dusk. Trail maps are located at informational kiosks throughout the Refuge. Come see Sandhill Wildlife Area (cranberry country), Upper Mississippi River, and more. A single weekend of birding can lead you to many different habitats in just the local area. Read our August 31, 2015 Blog on Necedah National Wildlife Refuge. For Printable Maps (2) Information on trails and view areas, please click on the map options to the right and below: Viewing / Hiking
The Sparta area is home to some incredible megafauna for highlighting birds and wildlife, including Tundra Swans in late October/November, Trumpeter Swans nesting in the cranberry bogs, loons in the same a reas, Whooping Cranes at Necedah, Canvasback migration on the Miss (75% of the world's population), and Sandhill Crane staging area at Sandhill Wildlife Area (5-10,000 birds flying over your head at night!). Spend, wonderful days for migration along the river ways in the spring and fall. Non-avian sights include rare butterflies/dragonflies around Necedah (for the insect lovers), wolf packs, deer, future elk restoration area, and much more.
Hixon Forest Nature Center- traces its roots to the founding of Grandad Bluff and was donated to the City in 1912 as a park. Nearly ten miles of hiking and multi-use trails crisscross the wooded bluffs on the eastern edge of La Crosse. Four designated parking areas provide convenient access to the trails, which can also be reached by bike or on foot via connecting trails from Myrick Park, or even downtown La Crosse via Riverside Park. The Hixon Forest Trails offer access to the popular Grandad Bluff Park and its stunning views of the city and river valley, as well as four other designated vistas. Hikers and mountain bikers can also connect to Human Powered Trails at the top of the ridge (across County Hwy FA). Visit the City of La Crosse's Parks, Recreation, & Forestry website for trail maps.
Mississippi Valley Conservancy is a regional, non-profit land trust based in La Crosse that has permanently conserved more than 15,000 acres of blufflands, prairies, wetlands, and streams in southwestern Wisconsin since its founding in 1997. The MVC's land protection work preserves scenic beauty, protects wildlife habitat, and provides opportunities for hiking, cross-country skiing, snowshoeing, bird watching, hunting, fishing, biking, and nature photography. The hiking trails are easily accessible.
See and Print PDF of Necedah Maps
Find More Fun Things to do near the Franklin Victorian Bed & Breakfast