February 21, 2017
Blueberry Muffins
Posted by: Jennifer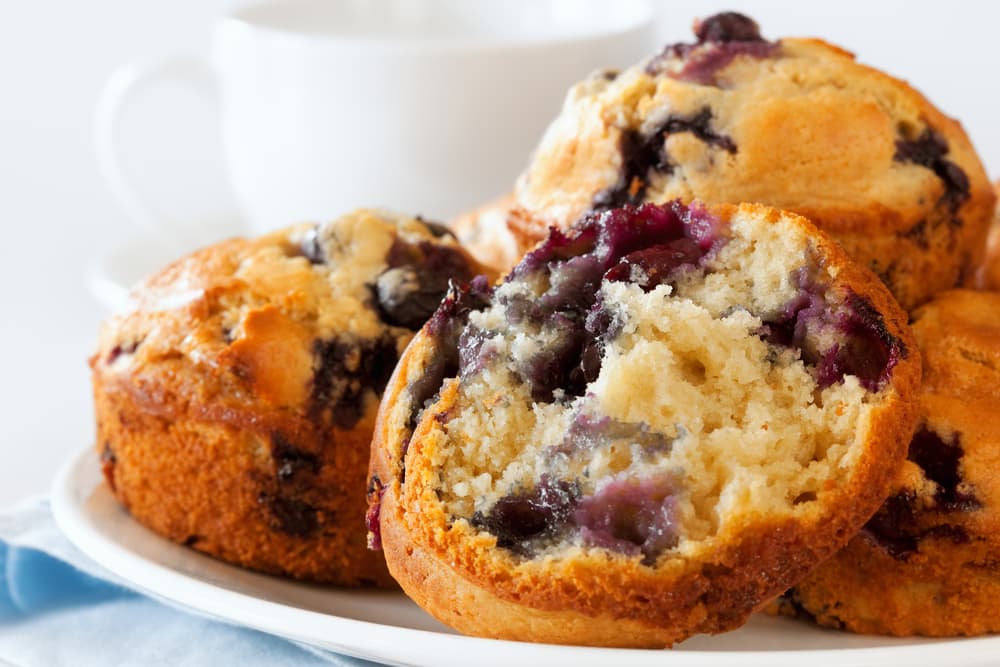 Cook Time: 30 minutes
Yield: 12 muffins.
Enjoy these wonderful, moist muffins. Great as a muffin top too.
Ingredients
1/2 Cup butter or margarine (softened)
1 1/4 cups sugar
2 eggs
1 cup sour cream or plain yogurt
1 teaspoon vanilla
1 teaspoon baking powder
1/2 teaspoon baking soda
1/4 teaspoon salt
2 cups flour (all-purpose)
2 cups blueberries, fresh or canned

Instructions
Preheat oven to 375.
Cream margarine and sugar together.
Add eggs and beat until smooth.
Mix in sour cream and vanilla.
Combine dry ingredients and stir into creamed mixture. (Do not over mix; it will make the muffins tough).
Fold in blueberries carefully.
Using an ice cream scooper, scoop into muffin pan that has been sprayed with Pam.
Bake to 25-30 minutes.
Watched for doneness.
Dust muffins with powder sugar when cool, or put butter on top when they are out of the oven.