February 21, 2017
Blueberry-Pecan French Toast
Posted by: Jennifer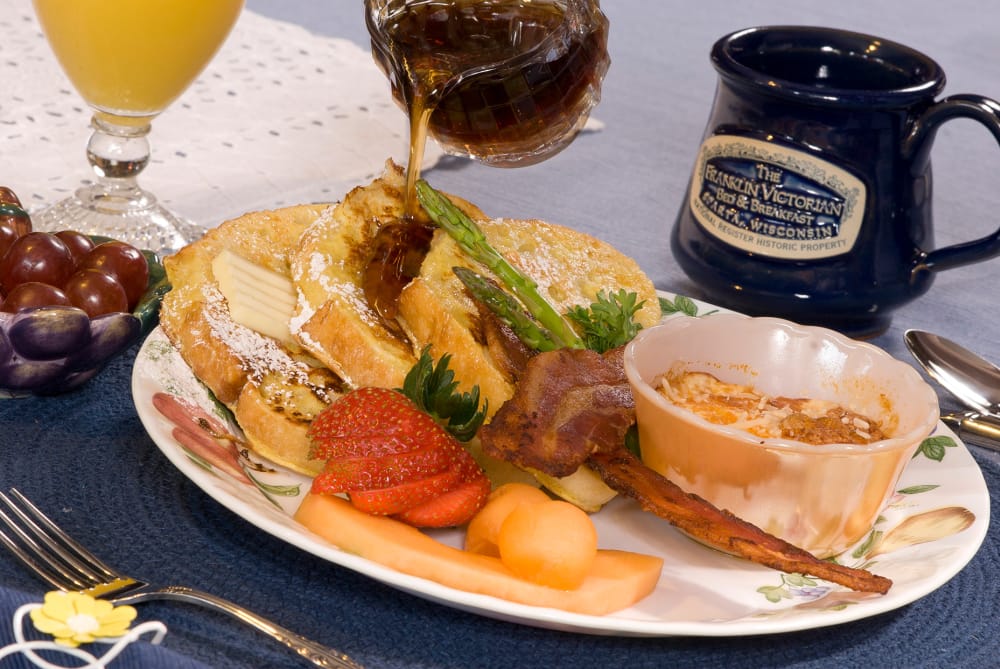 Cook Time: 1 hour
Guests asked for the recipe so I delivered. Enjoy!
Ingredients
8 cup regular French bread in 1 inch cubes with crust.
5 eggs
1 cup sugar
1 tsp. Nutmeg
3 cups milk OR half & half OR Soy milk
2 cups fresh or frozen blueberries
1 cup pecans, chopped
1/4 cup butter
1/2 cup brown sugar
Instructions
Put bread in large bowl.
Whip eggs, sugar & nutmeg until light in color and thick.
Add milk, stir and pour over bread.
Cover and put in refrigerator overnight.
In morning, mix 1 cup blueberries into bread and put in greased 9X13 glass pan.
Sprinkle balance of blueberries on top, then pecans.
In a pan melt butter and brown sugar until bubbly.
Pour mixture over blueberries and pecans.
Bake at 325 degrees for one hour or until puffed.
Let cool a little bit before cutting for serving.