February 21, 2017
Blueberry Streusel Cobbler
Posted by: Jennifer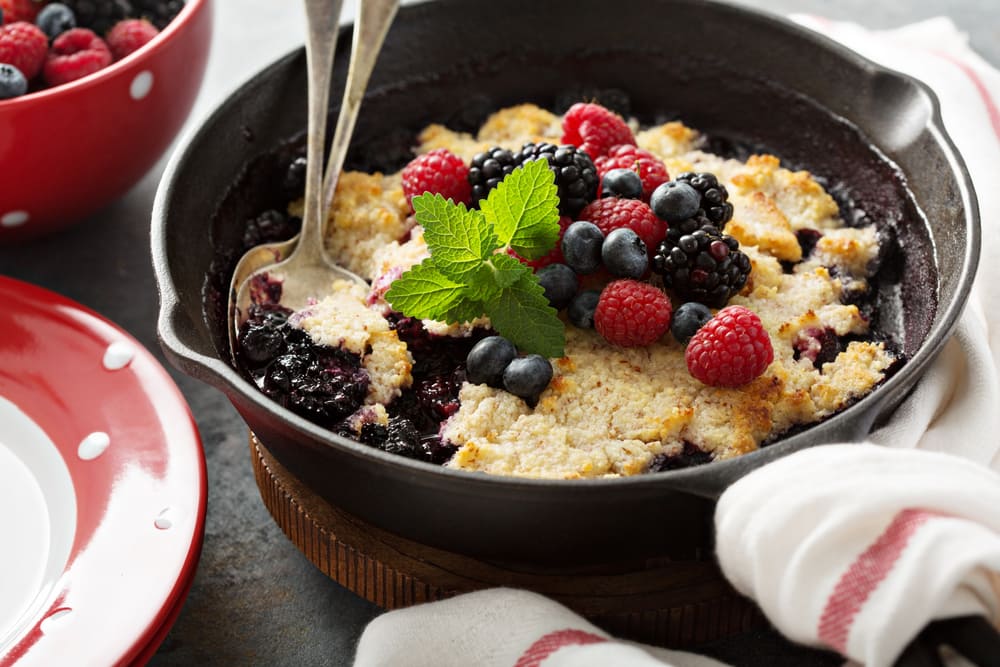 Yield: 6-8 servings
Ingredients
1 pint fresh blueberries
1 (14-ounce) can Sweetened Condensed Milk (NOT evaporated milk)
2 teaspoons grated lemon peel
3/4 cup plus 2 Tablespoons cold butter
2 cups, biscuit baking mix, divided
1/2 cup firmly packed brown sugar
1/2 cup chopped nuts, (I used pecans)
Vanilla Ice Cream or Whip Cream
>Blueberry Sauce (recipe follows)

Instructions
Preheat oven to 325 degrees. In bowl, combine blueberries, Sweetened Condensed Milk and lemon peel.
In large bowl, cut 3/4 cup butter into 1 1/2 cups biscuit mix until crumbly; add blueberry mixture. Spread in greased 9-inch square baking pan.
In small bowl, combine remaining 1/2 cup biscuit mix and sugar; cut in remaining 2 tablespoons butter until crumbly. Add nuts. Sprinkle over cobbler.
Bake 1 hour and 10 minutes or until golden. Serve warm with ice cream or whip cream. Add Blueberry Sauce. Refrigerate leftovers if you have any....
Blueberry Sauce: In saucepan, combine 1/2 cup white sugar, 1 tablespoons cornstarch, 1/2 teaspoon ground cinnamon and 1/4 teaspoon ground nutmeg. Gradually add 1/2 cup water. Cook and stir untill thickened. Stir in 1 pint blueberries; cook and stir until hot.