February 21, 2017
Cinnamon French Toast Bake
Posted by: Jennifer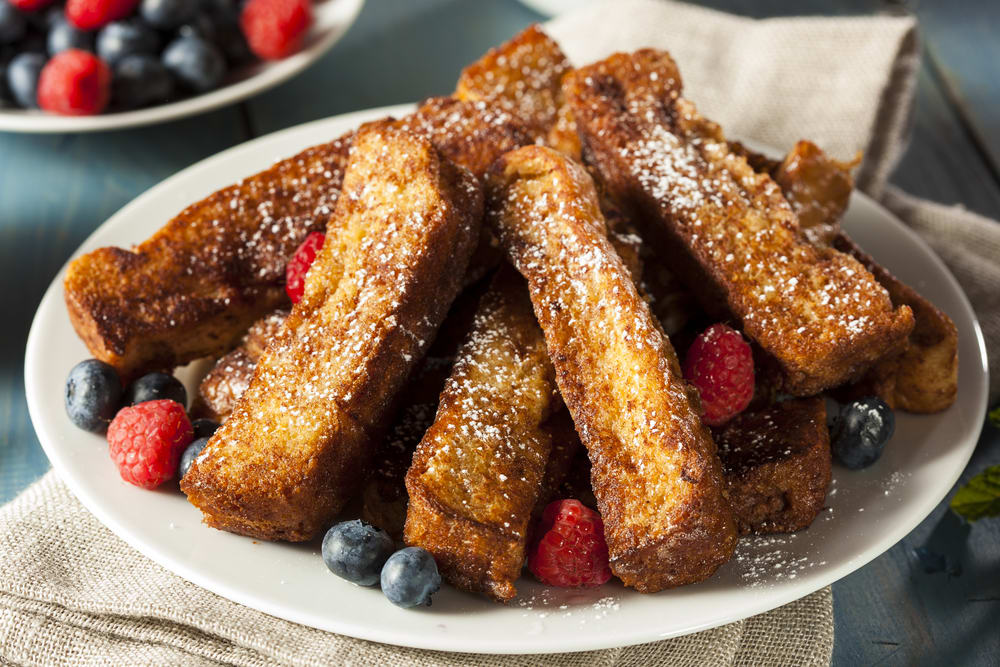 Rating: 5
Prep Time: 15 minutes
Cook Time: 30 minutes
Total Time: 60 minutes
Yield: 6-8
Ingredients
1/4 cup Butter, melted
2 cans (12.4 oz each) Pillsbury refrigerated cinnamon rolls with icing
4 whole eggs
2 egg whites
1/2 cup 2% milk
2 tsp. ground cinnamon
2 tsp. vanilla
1 cup chopped pecans (toasted optional)
1/2 cup REAL maple syrup
GARNISH
Icing from cinnamon rolls (slightly melted)
Bacon crumbs (I use real bacon cut up into small pieces)

Instructions
Heat oven to 375 degrees F.
1. In large bowl, beat eggs and egg whites, beat in Milk, cinnamon and vanilla until well blended.
2. Pour melted butter into ungreased 13x9-inch glass baking dish.
3. Separate both cans of dough into 16 rolls: set icing aside. Cut each roll into 6 pieces; place pieces in large bowl with liquid mixture. "Gently" spoon mix ingredients together. Pour into prepared glass baking dish.
4. Sprinkle with pecans and 1/2 cup maple syrup.
5. Bake for 30 minutes or until golden brown. Cool 15 minutes. This is when the bake dish settles!
6. Cut up cooked bacon and sprinkle on top of baked dish.
7. Meanwhile, remove covers from icing; (I soften in microwave for a 10-15 seconds or until thin enough to drizzle). Drizzle over yummy bacon pieces...
8. cut into 6-8 slices and ENJOY!!
Call me if you have questions
Ovens vary so watch and judge if more time is needed.