February 21, 2017
Crème Brulee French Toast
Posted by: Jennifer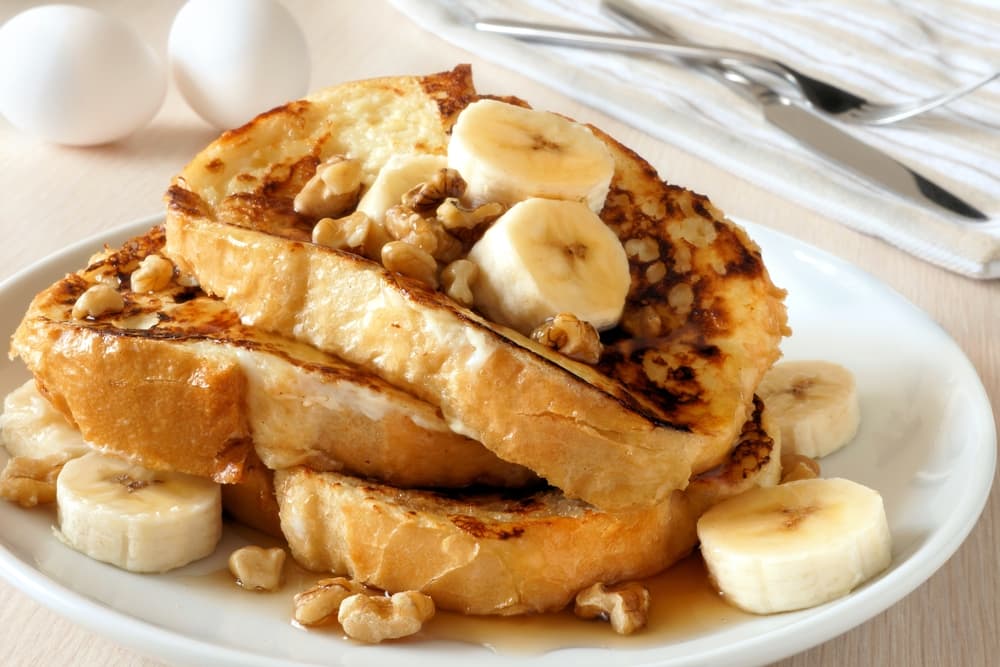 Cook Time: 40 minutes
So easy and has a wonderful favor. Another guest favorite.
Ingredients
1/2 Cup butter (one stick)
1/2 Cup Brown sugar
2 Tblsp. Corn syrup
1 loaf Hawaiian Sweet Bread
5 large eggs
1 1/2 cup half and half
1 tsp. vanilla
1 tsp. Grand Marnier
1/4 tsp. salt

Instructions
In a small saucepan, melt butter with brown sugar and corn syrup over moderate heat, stirring until smooth and bubbly.
Pour into 13X9 baking dish sprayed with Pam. (Do not use non-stick dark metal pan)
Cut 1 " thick slices from bread and trim off crusts.
Arrange slices in one layer into baking dish, squeezing to fit if necessary.
In a bowl, whisk together eggs, half & half, vanilla, Grand Marnier and salt until combined.
Pour carefully over bread.
Cover and chill 8 hours or overnight.
Bring to room temperature; bake uncovered 35 to 40 minutes @ 350'. (Check a few times so edges do not burn).
After baking, invert baking dish over large plate or use a cookie sheet.
Serve as is, no syrups needed.
ENJOY!