February 21, 2017
Crescent Roll Bacon Swiss Quiche
Posted by: Jennifer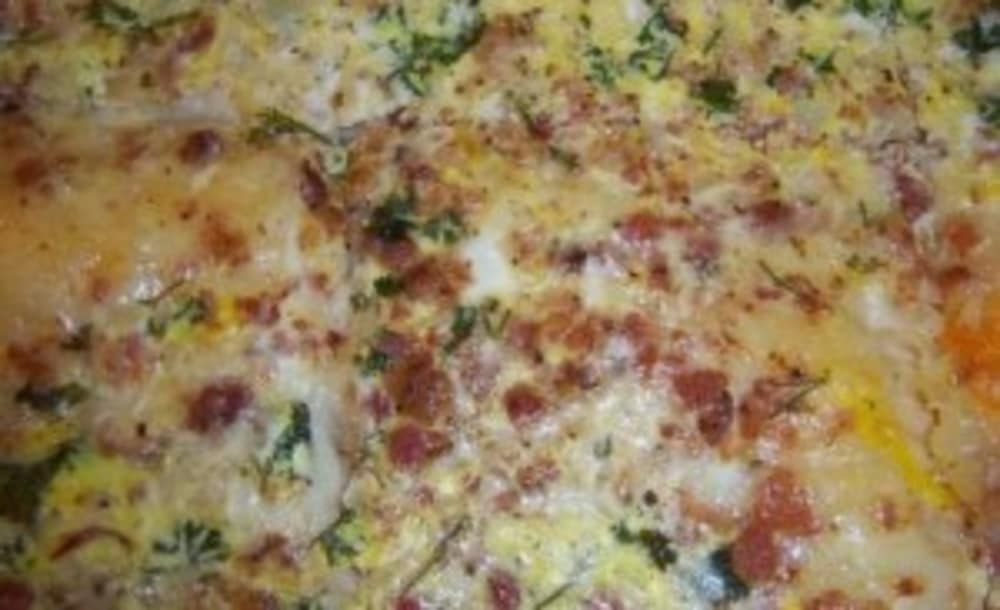 Prep Time: 20 minutes
Cook Time: 45 minutes
Total Time: 1 hour, 5 minutes
Yield: 6-8 pieces
This often-requested recipe is a staple at the Inn, and a favorite of our guests.
Ingredients
8 oz. can refrigerated seamless crescent rolls (if not your can use regular)
6-8 slices of thick or thin sliced swiss cheese
4 eggs, slightly beaten
3/4 cup milk
1 tbsp. minced or dried onion
6 slices bacon, real bacon crumbles
1 tbsp. parsley (we use fresh cut up when in season)
salt & pepper to taste
Instructions
Unroll 8 oz. Pillsbury Seamless crescent rolls/sheets dough into a lightly greased 13" x 9" pan.
Microwave the bacon and set aside to cool or use cooked bacon crumbles.
Place enough cheese slices to cover dough.
In a small bowl, combine the eggs, milk, and onion, then pour over the cheese slices.
Crumble and sprinkle the bacon on top of the egg mixture then add the parsley.
Cover with non-stick aluminum foil and bake at 350 degrees for 45 minutes.
Watch so bottom does not get to brown.