June 28, 2020
Croissant Blueberry Puff
Posted by: Jennifer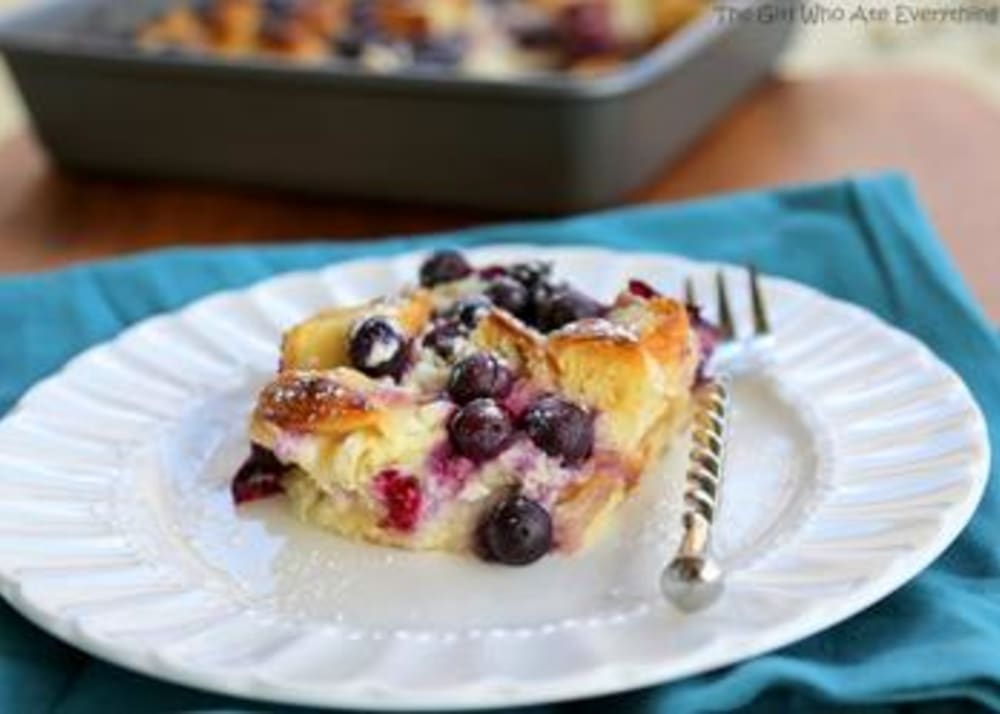 Croissant Blueberry Puff
The guests love this. You can use pretty much any firm type of fresh fruit.
Ingredients:
8
small croissants (not the large ones)
1 ¼ cup
Fresh or frozen blueberries
1 8 oz.
Cream cheese (softened)
1 tsp
Vanilla
¾ cup
Sugar
2
Eggs
1 ¼ cup
milk
Directions:
Cut up and place croissant pieces evenly in a 9-inch glass round pie plate. Lightly spray with cooking spray. Sprinkle berries over the pieces, evenly. Beat cream cheese and sugar very well. Add eggs, vanilla and milk, mix well. Pour evenly over the croissants and let stand for 20 minutes. Bake at 350 degrees for approximately 55 minutes or until set in the center and golden brown. Keep an eye on it. I let sit for 25 minutes to firm up and then dust with powdered sugar.