February 21, 2017
Easy Wild Rice Quiche
Posted by: Jennifer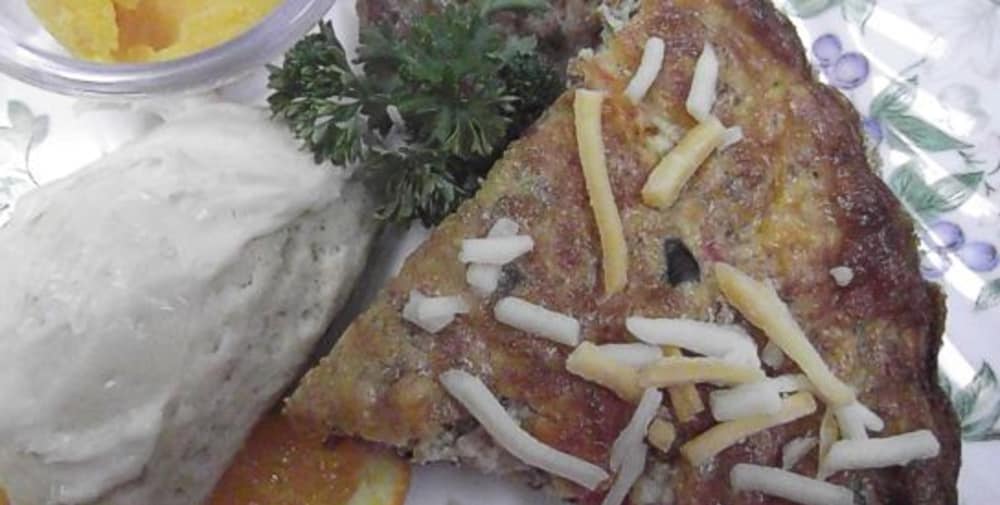 Cook Time: 40 minutes
The Franklin Victorian B&B Signature Dish that our guests love!
Ingredients
1 cup cooked, wild rice
6 beaten eggs
1 can cream of mushroom soup
1 1/2 cups shredded sharp cheddar cheese
1 to 1/2 cups ham or bacon bits or sausage (I used the package of recipe style real bacon bits). I have used ham before too. Or you can make without any meat.
1/4 c. chopped onion- (finely)
salt and pepper and any seasoning if you wish.
Instructions
With mixer beat eggs, then add soup, cheese, rice, meat and minced onion.
Add salt and pepper. Mix will with mixer.
Pour into quiche dish or 9-10 in pie plate sprayed with PAM.
Bake at 375' for 35-40 minutes or until a knife inserted in center comes out clean.
Let stand a few minutes before serving.
Can be prepared the night before and baked the next morning.