July 17, 2018
Explore Sparta with the Kids
Posted by: Jennifer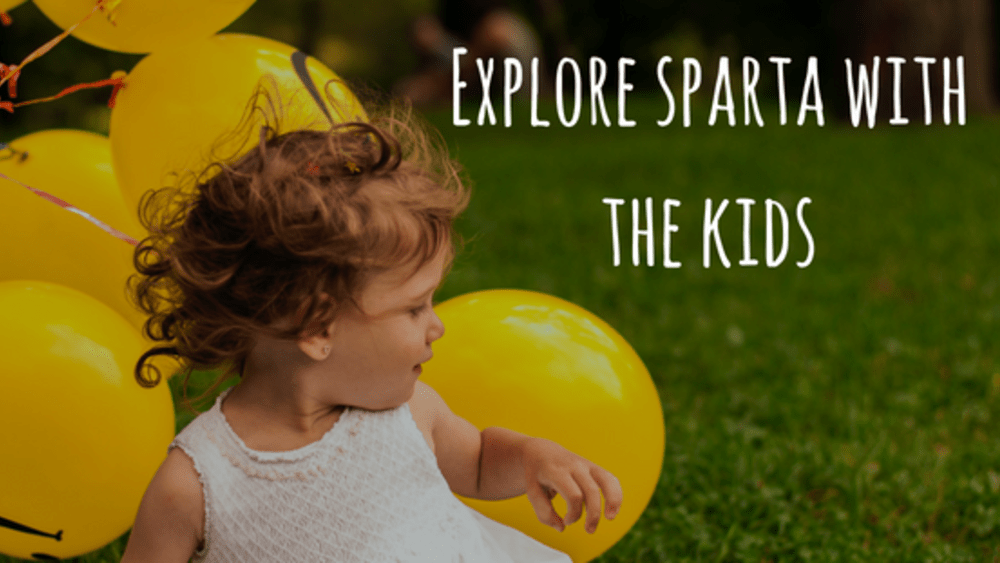 Sparta, Wisconsin is an incredibly family-friendly destination. If you visit us with the kids, you will find plenty of fun & unique things to do together every day of your vacation. From horseback rides through Monroe County to burgers & fries at a vintage 1950s drive-in, here are our favorite things to do in Sparta with the kids.

Take a Horseback Ride
Many visitors come to Sparta to explore our world-renowned cycling trails, but there is another way to explore the scenic beauty of Monroe County: on horseback. Red Rock Trail Rides offers guided horseback rides 7 days a week from their charming 293-acre dairy farm. Rides usually last a half-hour and take you through 12 miles of the Driftless Region's stunning ridges and valleys. Their 26 horses are friendly and well-broken and their expert guides will ensure that your journey is safe and entertaining from start to finish.

The Little Falls Railroad and Doll Museum
The Little Falls Railroad and Doll Museum is every kid's dream: a museum dedicated entirely to toys. The museum is home to over 16,000 dolls, including Barbies, Madame Alexander dolls, German dolls from the 1800s, and even a 5-foot tall Victorian Lady. In the basement, you'll find small library and a variety of vintage model railroads. The real draw of the museum is the outdoor playground, complete with the first and only Trike Trail in the United States and a massive 40-foot long play train. There is also a gift shop on site as well as picnic tables and grills if you plan on staying for the afternoon.

Children's Museum of La Crosse
Take the short drive to the neighboring town of La Crosse to explore the Children's Museum of La Crosse. This dynamic museum encourages kids to interact with the environment around them through a variety of fun, hands-on exhibits and games. The museum is filled with all kinds of unique, interactive exhibits, including a fire truck, dinosaur maze, climbing structure, and more. Your kids can even play "adult" for the day at their model grocery store, bank, and news station. The Children's Museum of La Crosse is the best kind of museum: it encourages your kids to learn and play at the same time.
Burgers and Fries at the Drive-In
Give your kids a taste of the 1950s drive-in experience at Rudy's Drive-In. This Sparta institution is as "old school" as it gets. You can order straight from your car and your servers will bring your meal straight to you. Rudy's is famous for their delicious root beer floats and chili cheese dogs, but you can also treat yourself with others classics like cheeseburgers, ice-cream sundaes, and course, some classic Wisconsin cheese curds. A trip to Rudy's is almost like stepping back in time. Your kids certainly won't forget it.

Planning a family trip to Sparta? Children aged 13 and older are welcome at the historic Franklin Victorian Bed & Breakfast. Book a stay with us for warm service and an unbeatable location in the heart of Wisconsin's scenic Driftless Region.