October 5, 2017
Finding The Fun in Being "Benched"
Posted by: KM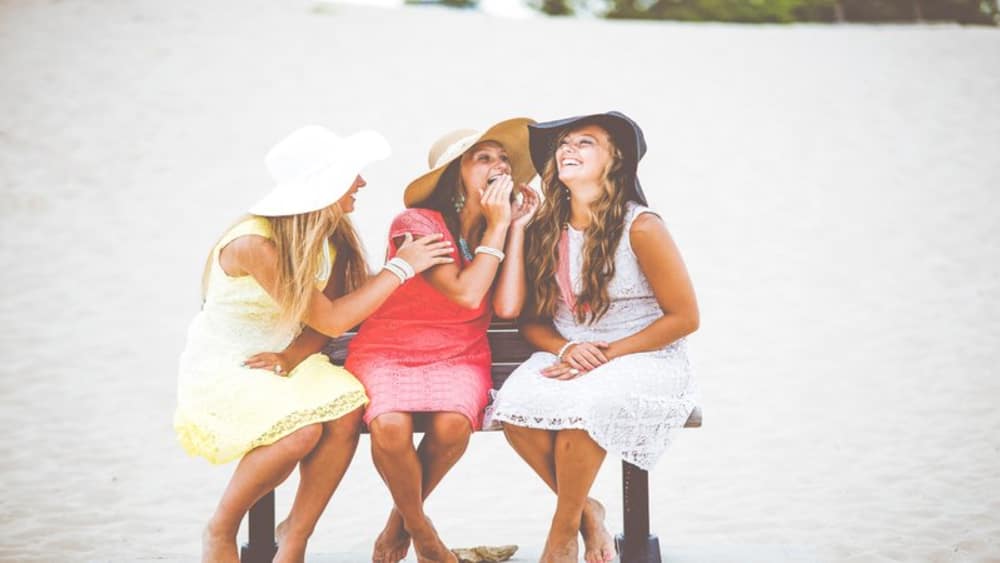 It's time for our running group's annual weekend in Sparta. I always look so forward to this trip. Eight of us- four couples- always stay at our favorite B&B. The innkeeper, Jennifer, knows how to prepare a breakfast for runners- and bikers, and golfers, and embarrassed hung-over visitors who had one too many the night before… or so I'm told ;)
So many trails to choose from here, but this year I think I'm going to experience the numerous benches. See, Jamie, my dear friend and long-time running partner recently had knee surgery. She was glad to get her knee repaired, but down about the idea of not being able to run- and possibly missing this trip.
The weekend just wouldn't be the same without her. We spend a lot of girl time together exploring Sparta while the guys do their thing; for example, they enjoy the 3D archery range at
Silent Outdoors. With the store, the ranges and the Bar and Grill, they can literally spend an entire day there. It's like man-heaven.
Me, Jamie and the other girls usually run off and do some shopping at a couple of consignment shops. Oh, and we love, love, love the candles and aromatherapy products at Ole and Bean Creations. The sticky buns from Northwood County Market always hit the spot while catching up with these ladies. I was really upset when Jamie suggested she and her boyfriend may not join us this year. The big, bulky brace is heavy to lug around on crutches.
After thinking over what it is that makes our group getaway so special, I hatched a plan. Jamie deserved a fun time as much as the rest of us, and as I suspected, the crew agreed.
Board games!
We packed Yahtzee, Monopoly, Pictionary, Cards Against Humanity and Scrabble. Our rooms were all so inviting, as is the rest of the house. We usually are so busy doing things that we don't utilize it to its full potential. We decided to bring our sticky buns to the BnB and spend the evenings connecting the old fashioned way.
It was THE BEST time. We laughed harder than any of us have in a long time. There may have been an argument over Boardwalk and Park Ave rent. Our voices got really loud when yelling "YAHTZEE!" And I cannot draw a toothbrush to save my life. Ha!
We learned more about each other through conversation brought about by the games we played. It was actually very eye-opening at what we didn't know about our friends. I felt like a schoolgirl having a slumber party.
We managed to get a couple of runs in. We, girls, took turns staying with Jamie on a bench. I discovered how much detail I miss while sailing through the hustle and bustle of my days. The bench limited my view, yet expanded the sites for me. The fresh air did us all good. The guys were able to hang out as they wanted, and we even got a few stores in before Jamie needed to rest herself. This trip wasn't a fail. Far from it!
Once we got started playing a game, we took a natural break from our phones; from social media and the internet. None of us felt like we needed it- until we did it. We reflected back on how relaxing and present we felt. We connected to each other more than ever before. Our fantastic innkeepers kept the refreshments coming and we all felt so refreshed. It has been ages since I played board games like that.
Thanks to Jamie's bum knee, we had the most amazing weekend in Sparta to date.