February 22, 2017
Golf Courses
Posted by: Jennifer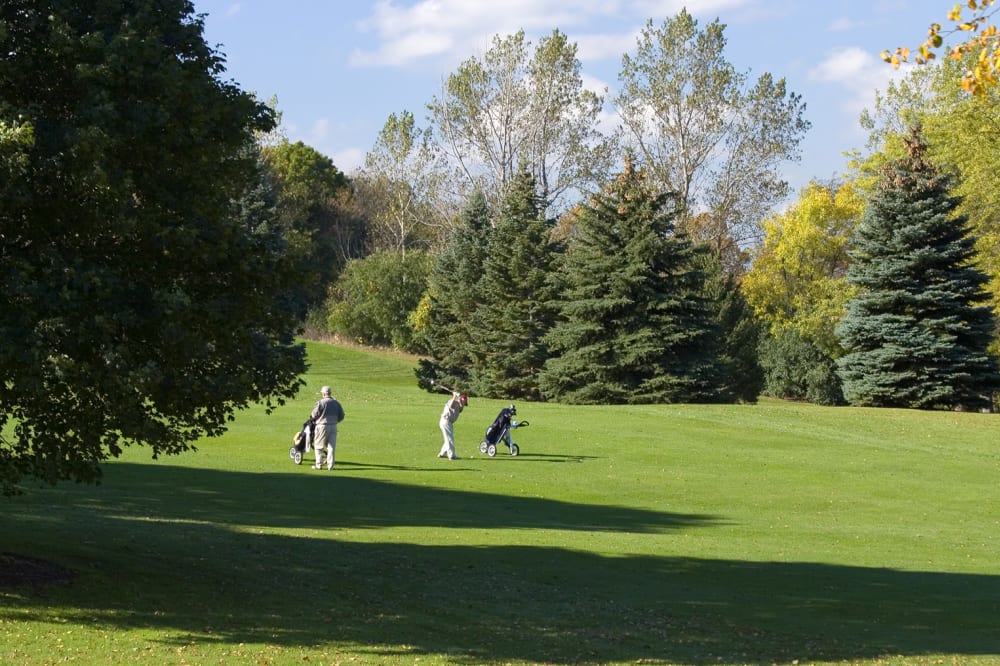 Sparta's River Run Golf Course is just a few blocks from the B&B. This Par 72, 18-hole facility is open to the public and as of 2016, has new golf carts. River Run is a picturesque golf course that has earned a three-star rating by Golf Digest; making it the most popular in the area.
Be sure to stop at the course bar & grill for lunch or dinner. A full-service bar is also available for your 19th Hole activities!
Phone: 608-269-3022 for more information and tee-times.
Address: 1210 E. Montgomery Street
---
Other surrounding area golf courses:
Castle Rock Golf Course: New Lisbon, 608-847-4658
Coulee Golf Bowl: Onalaska, 608-781-1111
Drugan's Castle Mound: Holmen., 608-526-4144
Fox Hollow Golf Course: La Crosse, 608-786-4653
Forest Hills Golf Course: La Crosse, 608-779-4653
Hiawatha Golf Club: Tomah, 608-372-5589
River Run Sparta Golf Course: Sparta, 608-269-3022
Riverbend Golf Course: Melrose, 608-488-7291
Skyline Golf Course: Black Rivers Fall, 715-284-2613
Spring Valley Golf Course: Union Center, 715-778-5513
Trempealeau Mountain Golf Club: Trempealeau, 608-534-7417
Viroqua Hills Golf Course: Viroqua, 608-637-7615
Golf Wisconsin.com Wisconsin Golf Course Guide
---
Find more Golf Courses near Sparta, WI in the larger map below - click on the little green golfer for more information about each course.