February 21, 2017
Impossible Pie
Posted by: Jennifer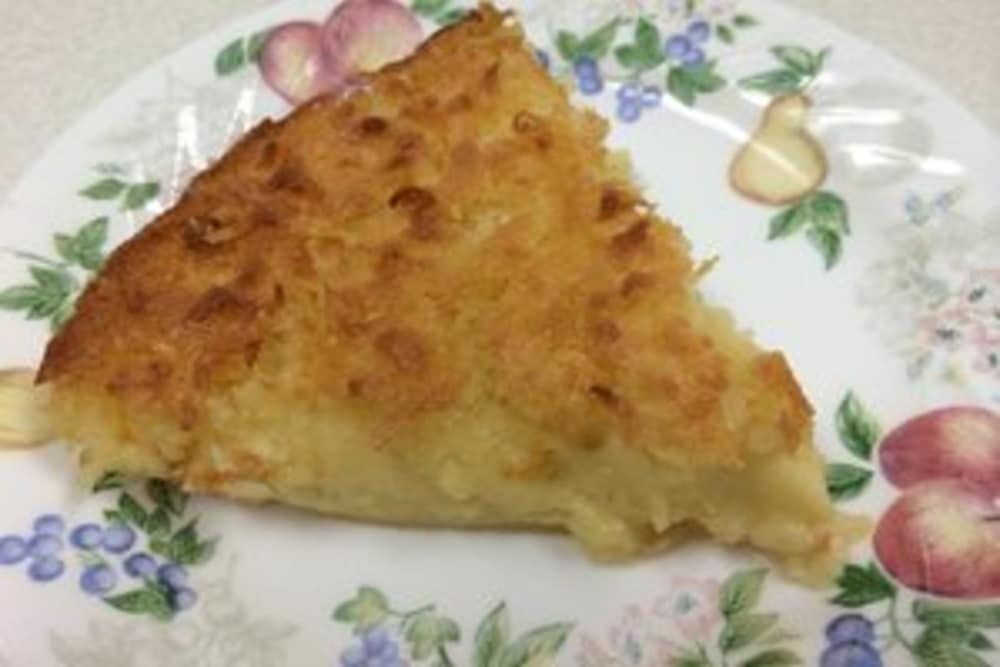 Prep Time: 10 minutes
Cook Time: 45 minutes
Yield: 6-8
Serving Size: piece

This recipe was shared to us by our amazing friends and guests from MN. Yummy and so, super easy!! Cool before cutting and is even better the next day if you have leftovers.
Ingredients
6 Tablespoons real Butter
1/2 cup white flour
4 eggs
2 cups milk 2%
1 cup white sugar
pinch of Salt
1 tsp. vanilla
1 cup flaked sweet coconut (divided)
Instructions
Put all the ingredients into a blender. Blend 2 minutes on high.
Pour into a greased 9" glass pie plate.
Sprinkle the remainder 1/2 cup coconut on top.
*I also sprinkle silvered almonds on top and more coconut because we like it with more.
Bake at 350 degrees for 45- minutes or until knife comes out clean.
Place pie plate under a cookie sheet while baking.
Make sure to cool for 1/2 hour before cutting.