August 8, 2017
Life Lessons from the Kickapoo River
Posted by: KM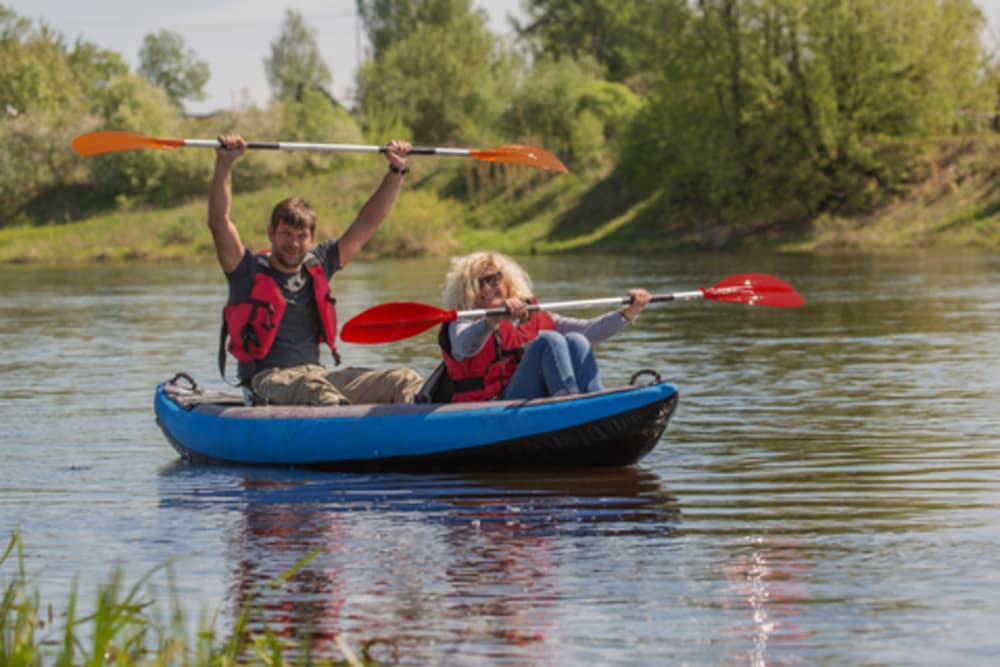 As a millennial, I'm supposedly comfortable with the discomforts of "following my dreams" and my confidence borders narcissism from years of being told how special I am by my helicopter parents who've set my life up to be filled with optimism and tolerance and whatever else sticks to the label. The truth is, I am a thirty-something, over-achieving professional who feels like I'm drifting through life, and I'm wondering if this dream I've been chasing is truly my dream or just another expectation placed upon me.
I don't mean to be a downer, quite the opposite, actually. I am on a mission to define myself, my freedom, and my dream. In all of the reading and exploring I've done, I have found that sitting silently with nature is a sure-fire way to get to the heart of what really matters to you. I'm stepping out on a limb and taking myself away- alone- to experience an adventure that I always wished I was courageous enough to try. Care to join me?
____________
The Kickapoo is one of the most popular canoe and kayak rivers in Wisconsin, which was good to hear since I selected it solely based on how much I liked the name. It's attractive to many because of the relatively clean water, small sandbars, hilly countryside and beautiful bluffs.
This is a great river for a beginner kayaker to start on, I'm told, because it is safe, well serviced, and scenic. That's not to say it is weak, just mild in the grand scheme of waterways.

Why kayaking?
Two reasons: I am fearful of it, of being in charge of myself in new waters (literally) and having to rely on my instincts. I'm not going in blindly. I have read and read... and read some more on it, but still, reading and doing are two different things. I am ready to face a fear- plus I know that I'll be in calm water, with a life jacket. :) Baby steps.
The other reason I chose kayaking is because of something my business mentor told me when I was just starting out. "You have to commit if you want to improve and this can't be learned anyplace better than in a kayak."
So, I did it. I booked a room at the Franklin Victorian B&B in Sparta and arranged to meet up with a small group of kayakers for my first go at it. (Rule #1 for newbies- don't go it alone.)
Our group leader made reservations at Kickapoo Wild Adventures. Not only did the name of this place resonate with my mission, but the owner's story, Shaun, hit home with me. This business has been his dream for many years. Life steered him in another direction, yet guided him back to make his dream a reality. His customer service and the effort he puts into his work is done with ease and joy. I could feel his passion and appreciation and it only furthered my interest in getting out there.

It was my first time kayaking and it will not be my last. I had an amazing time. I met new people, made memories and laughter- lots of laughter- and walked away with some profound life lessons to share:
1. You don't really have to know exactly where you're going in order to get there.
No matter how winding, wandering, and unsure you are of your path, you will eventually reach your goal. You just need to keep moving forward.
2. Trust Yourself.
You won't know if you are capable of charting the course and steering the craft unless you try and are patient with yourself while you figure it out.
3. Trying something new is good for you.
I was willing to step outside of my familiar routine and it was exhilarating. I'm no professional, by any means. I made rookie mistakes with gusto and I am proud of what I learned as a result.
4. Laughing at yourself is essential.
If you bring your sense of humor, you'll enjoy the trip (and life).
5. Who you go with is more important than where you go.
The people I met while on this journey were a key factor in the quality of my experience. As I reflect back, I believe this applies to everything in life.
6. Everyone is on their own path; find the joy in yours.
I am probably the only person on the river that day who was actively seeking the life lessons that I could take from my adventure, and that is okay. It's a lesson in itself.

I'm a thirty-something professional defining what it is to be a millennial for myself and discovering my dream one adventure at a time.