February 21, 2017
Mandarin Orange Upside - Down Muffins
Posted by: Jennifer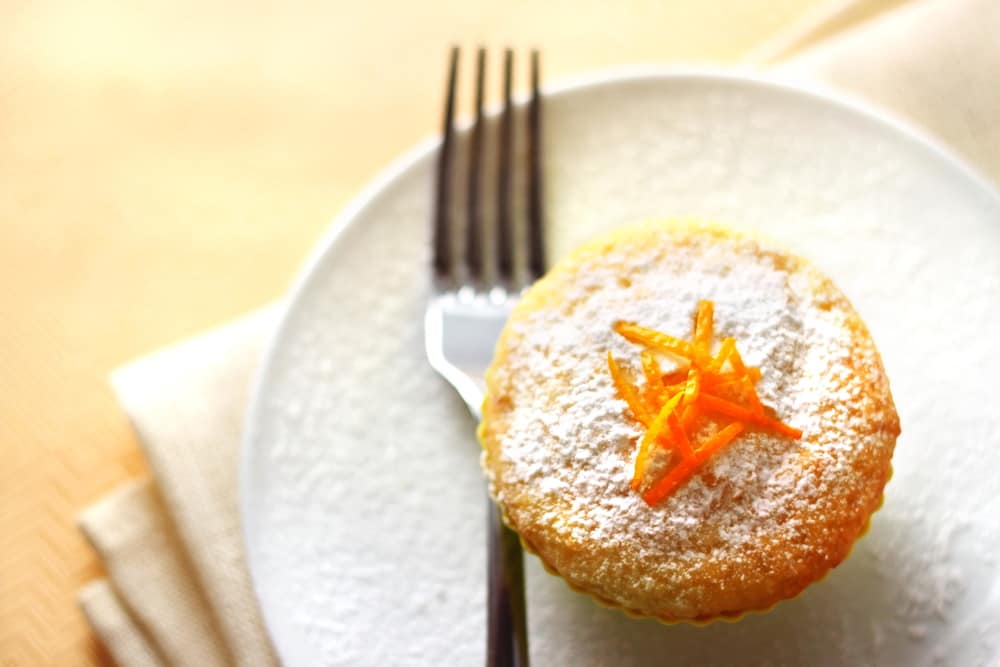 Cook Time: 30 minutes
Yield: 12 muffins.
Easy upside-down muffins that will surprise your guests.
Ingredients
1/4 c. butter or margarine, melted
1/2 c. packed brown sugar/li>
1 can (15 oz.) mandarin orange segments/li>
12 maraschino cherries, drained without stems/li>
1 package (9 oz.) yellow cake mix/li>
1 egg

Instructions
Preheat oven to 350 F.
Place butter in Microwave on high 30 seconds or until melted.
Lightly brush cups of muffin pan with butter; reserve remaining butter.
In small bowl, combine rest of melted butter and brown sugar.
Divide mixture evenly among muffins cups.
Drain orange segments, reserving 1/2 c. juice.
Place one cherry in bottom of each muffin cup; arrange 3-4 orange segments around each cherry. Use up all orange segments.
In large bowl, combine cake mix, egg, and reserved juice; mix until smooth with beaters.
Using a Medium scoop, divide batter evenly among muffin cups.
Bake 25-30 minutes until golden brown and toothpick inserted in center comes out clean.
Remove to nonstick cooling rack.
>Immediately loosen muffins from sides of muffin cups.
Using oven mitts, carefully invert onto heat-safe platter or cookie sheet.