July 26, 2017
My fantastic rainy days in Sparta.
Posted by: KM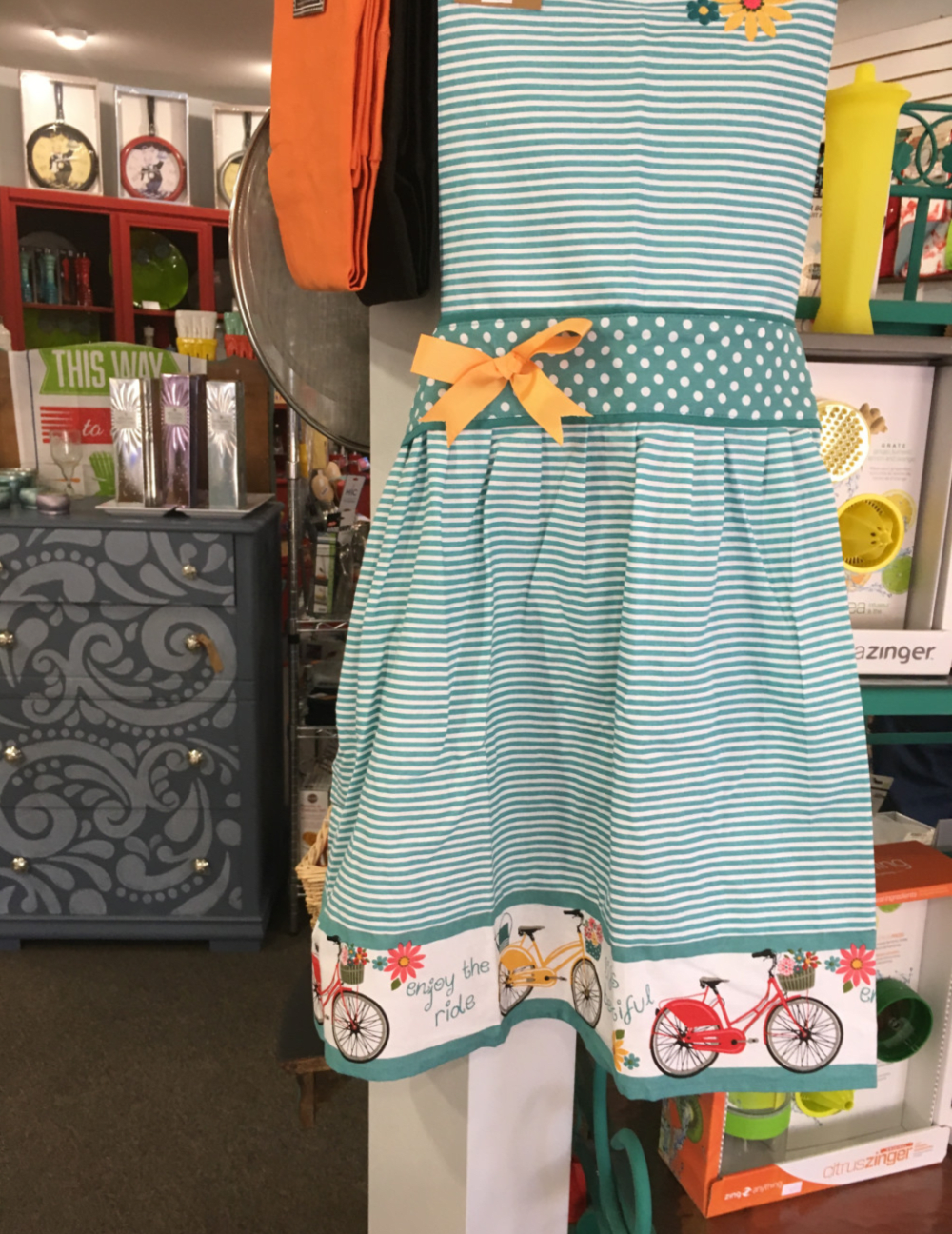 My fantastic rainy days in Sparta.

For months Katie, my best friend from college, and I said we were going to plan a girls getaway. We hadn't seen each other since graduation. Here we are, six years later, finally booking two rooms at a Bed and Breakfast that came highly recommended. We couldn't wait to reconnect. No husband's. No kids. No work. Doesn't it sound glorious?
Our plans were to go for a bike ride or two, or even three. We got to decide- for ourselves! These days life revolves around our young children and our clients (or so it seems). On this weekend, life revolved around us.
As I parked my car and turned the wipers off, I glanced back at my bicycle that I was so eager to ride. The sound of the raindrops felt like mother nature laughing at me, "Did you really think you were going to get away without some type of chaos?" I couldn't believe that our big, super fun weekend was about to be rained out. As I grabbed my bags and headed into the Franklin Victorian Bed and Breakfast to check in, I wondered, "What the heck will we do all weekend?" Katie was arriving an hour or so after me. I used that time to cheer myself up and create a Plan B.
What do two girlfriends do when they want to have fun indoors? SHOPPING!

As many times as I'd been to Sparta, I haven't once gone shopping. I won't make that mistake again. They have some great little shops! Katie and I got to talk and have a few laughs while we browsed KEPS. The all natural products they carry reminded us of the time we contemplated dropping out of college (right before finals) and create a line of skin care. We had no clue about skin care or how to start a business. We just knew we didn't feel like studying.
It was so much fun shopping with Katie. I really missed her. We ended up buying matching necklaces- our taste was always similar- to remember our trip.
It continued to rain and we continued to shop. Wild Woman's just sounded appropriate for us as we slipped back into the groove of our friendship and strolled down memory lane.
Wow! What a store. We spent three hours in there. If we liked it, we tried it on. I served as stylist to Katie, and she to me. We walked out of there with more bags than our husband's will have wanted (heehee). Shoes, bags, scarves, jewelry, outfits and memories with my BFF. I'm not sure which I loved more.
The rain turned out to be a benefit.

You know we actually didn't mind the rain after a while. It threw a wrench in our plans, but it gifted us invaluable time to catch up. We spent our evening in my room at the B&B. We watched some tv, ate pizza, and talked the night away by the fireplace. We discussed life, love, work, kids, stresses and joys. Katie's insight was always capped off with humor. "A laugh just makes everything better," she said. She was so right.
The next morning after breakfast we went to Urban Nest & Lizzy's Boutique. More great finds! I got two casual outfits and some amazing decor. Katie wanted one of everything, and I think she came close to it *smile*. While we were trying our new clothes on, we met a couple of girls. They were about 10 years younger and reminded me of Katie and I at their age. We chatted a bit and played stylist for each other. They are both in college and attending different schools. This was their day to reconnect before heading back to their studies. The four of us laughed about nothing and talked about anything.

We all ended up at Ginny's Cupboard for lunch. Good food, no responsibilities, and great conversation is exactly what I needed. By the time lunch was over, we had decided that a walk in the rain is all that could top this day off. So we did it, we didn't reach for an umbrella or rain coat. We didn't worry about our shoes getting wet. We just walked and embraced the rain. It was so freeing! I'll admit, afterwards I was anxious about having my wet clothes on the leather seats of my car, but I let that go quickly.

Katie and I returned to our B&B afterwards for more girl talk. We truly looked forward to hanging out there. This was one of the best weekend's I have ever had..and I have the rain to thank.