June 9, 2020
NEW COLLECTION of Deneen Pottery Items in our Gift Shop~ Check it Out!
Posted by: Jennifer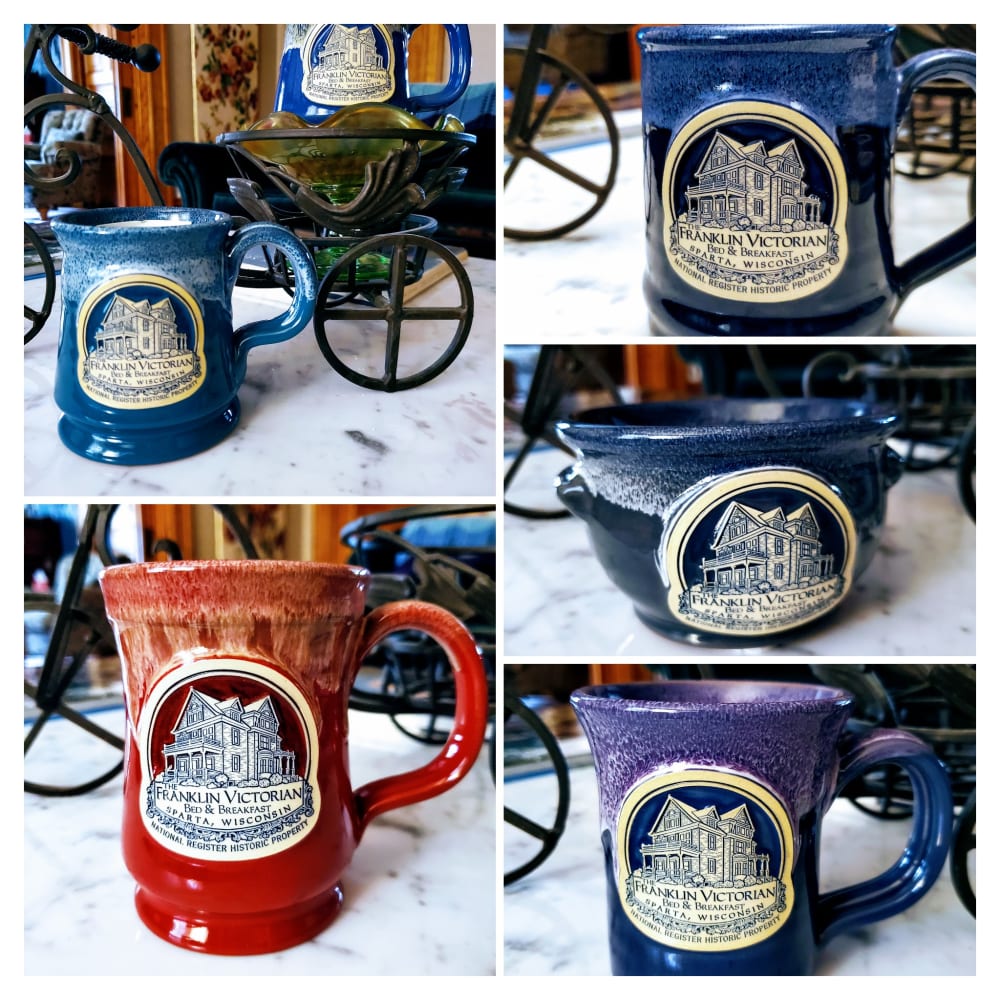 Deneen Pottery Soup Crocks. It's our newest item to already wonderful selection of their Stonewear. Use for Fruit, Soups, etc. It can be used for hot or cold items. *Dishwasher & Micro oven-proof.
Also, our Newest RED mug by Deneen Pottery "Pepin" style. ~Get them while you can!
We have 3 other styles and colors of our Franklin Victorian Bed and Breakfast mugs in our Gift Shop. Make memories and then take them home with you in a great Reusable mug or crock.