August 23, 2017
One Fond Regret in Sparta
Posted by: KM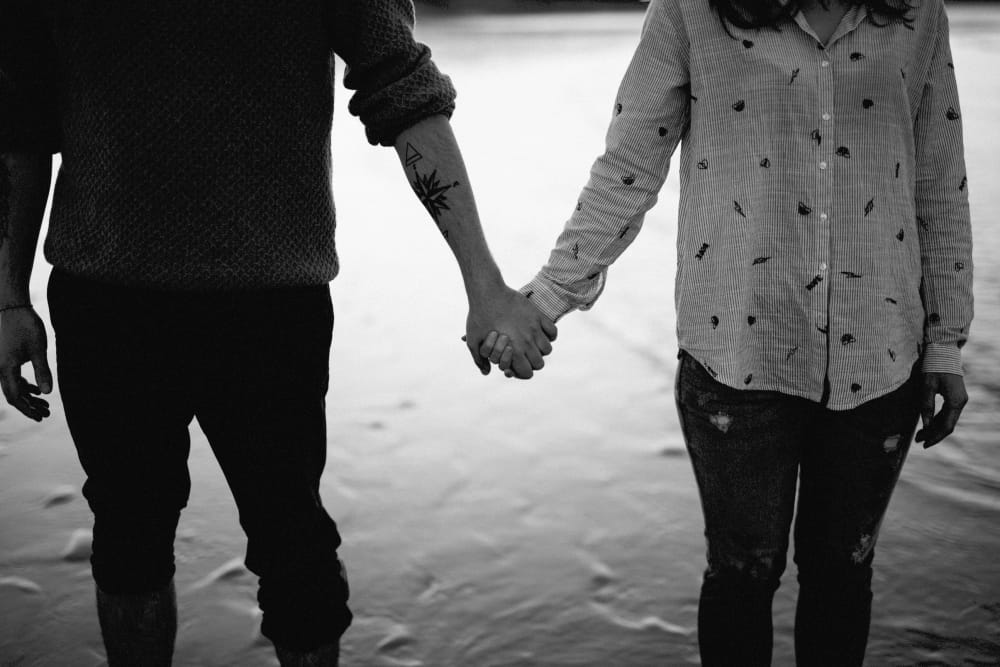 My grandfather could turn a frown into a smile in any situation. He found hope when things seemed hopeless and brought happiness out of every fearful or worrisome situation. Maybe I am forever viewing him from the eyes of a thirteen year old boy, but he always made me feel I could do anything I set my heart to- even as an adult.

He believed in adventure, and exploring new things every chance possible. He believed being outdoors- getting your hands dirty- kept you grounded. I spent many hours outside with him- hiking, gardening, playing ball, etc...

I remember the time I was "horsing around" with his tools and ended up in the ER. I was scared and thought my life was over because I sliced my ring finger on his saw. My immature mind thought I'd need a wheelchair the rest of my life, that I'd be unable to hike or dig in the dirt or play ball ever again. I lost my finger from the first knuckle (not the debilitating injury I feared, yet still pretty significant).

I was afraid of what Grandpa was going to say. My mom cried, scolded me, and cried some more. She mostly talked angrily to herself about Grandpa being too loose with me and how lucky I was to be alive.

When Grandpa came and saw the damage, he was not shaken one bit. At least not to my face. We discussed what happened and I admitted my fears to him- I was never gonna be able to be man of the house like he was, I wasn't gonna be able to help mom as she grew older like he was teaching me to, and I wasn't gonna to be able to build spaceships for NASA (My childhood dream).

Grandpa sat me down and told me about Deke Slayton. When he was only five years old, he severed his left ring finger, and it didn't hold him back. He graduated high school, joined the Air Force, and went on to become an astronaut. I was captivated with Deke ever since. He's the reason I chose to attend the University of Minnesota.

We lost Grandpa a few years ago, ironically to the same brain cancer that Deke died from. He and I spoke often about getting to the Deke Slayton Museum. Anytime in my my life that things got tough, Grandpa and I would talk/read more about Deke. Grandpa always made a piece of Deke's story relate to me and my current situation.

When I was benched during basketball season, for example, he reminded me that Deke was once taken off of active flight duty when his doctors discovered he had an irregular heartbeat. He was devastated, just as I was over being benched. However, I was benched for being an awful basketball player *smirk*. Deke managed to clear up his health and return to the active list, though, and Grandpa was trying to tell me I could play basketball again some day. It is funny now, but it somehow eased the blow of being benched.
Deke was an inspiration in our lives. In fact my dogs, Mercury and Seven, are named after the group of astronauts he was in at NASA.

Today, I am finally living out the dream getaway Grandpa and I talked about for years. My only regret is that he's not here with me. He'd have enjoyed the "Progression of Transportation" exhibit. It certainly brought back many fond memories of Grandpa for me. I carried out the conversations I imagined we'd have in my head.

Tonight, I'm going back to my room at The Franklin Victorian Bed and Breakfast to journal those conversations and any other memories of Grandpa. I'll laugh, I may shed a tear, and I'll look for the good in this regret.

Tomorrow, I'm going to bike- or maybe walk, I haven't decided yet- the Elroy-Sparta trail to spend more time with memories of Grandpa. I may even see if I can find a basketball court...

Forever, I will cherish this dream come true.