February 18, 2019
Our Favorite Recipes
Posted by: Jennifer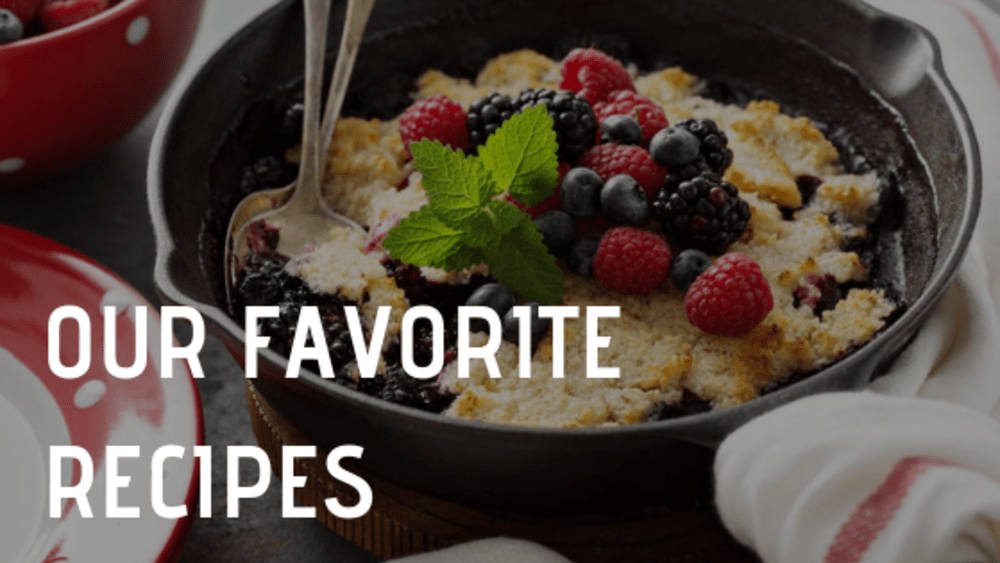 At the Franklin Victorian Bed & Breakfast, we like to say we put the "breakfast" back in "bed & breakfast." We serve a gourmet, three-course breakfast in our dining room every morning at 8:30 am. If you are staying in the Master Bedroom suite, you also have the option of having your breakfast delivered to your room for a little more privacy. Your meal includes a fruit appetizer, pastry, breakfast meat and a delicious homemade entree. We are committed to using only the freshest seasonal ingredients and ensuring that each meal is hot, memorable, and of course, delicious.
Our guests love our breakfast so much they often ask us for our recipes so they can recreate the meals when they get home. Because of the popularity of our recipes, we've decided to share a few of them with you on our blog today. All of these recipes are easy and can be prepared quickly. Whether you prefer the savory or the sweet, we hope you'll find plenty on this list to get your taste buds watering. Find more of our favorite recipes on our blog.

Creme Brulee French Toast
Cook Time: 40 minutes

Ingredients
1/2 cup butter (one stick)
1/2 cup brown sugar
2 tbsp. corn syrup
1 loaf Hawaiian Sweet Bread
5 large eggs
1 1/2 cup half and half
1 tsp. vanilla
1 tsp. Grand Marnier
1/4 tsp. salt

Instructions
In a small saucepan, melt butter with brown sugar and corn syrup over moderate heat, stirring until smooth and bubbly.
Pour into 13X9 baking dish sprayed with Pam. Do not use a non-stick dark metal pan.
Cut 1 "thick slices from bread and trim off crusts.
Arrange slices in one layer into baking dish, squeezing to fit if necessary.
In a bowl, whisk together eggs, half & half, vanilla, Grand Marnier, and salt until combined.
Pour carefully over bread.
Cover and chill 8 hours or overnight.
Bring to room temperature; bake uncovered 35 to 40 minutes at 350 degrees (Check a few times so edges do not burn).
After baking, invert baking dish over large plate, or use a cookie sheet.
Serve as is, no syrups needed.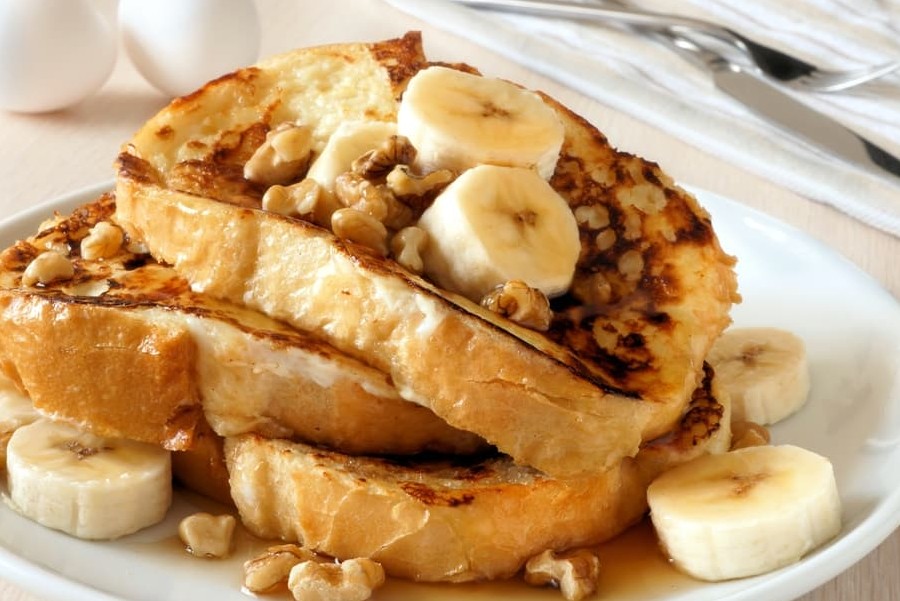 Salsa Egg Bake
Cook Time: 15 minutes

Ingredients
Salsa
Shredded cheese
Cream or Milk
Eggs

Instructions
Take a small ramekin dish and spray with non-stick spray (you can also use muffin tins).
Add shredded cheese to cover bottom.
Add about 1 tablespoon of any type of salsa. We like to use salsa with ranch or pineapple salsa.
Break open one egg over salsa and break open yolk.
Top with more shredded cheese (any flavor that melts well). You can top with fresh chive too!
Pour in 1 tsp. cream or milk.
Bake at 375 degrees for 15 minutes or till lightly brown. This is a very simple and flexible recipe. It can be used for breakfast, lunch, or dinner.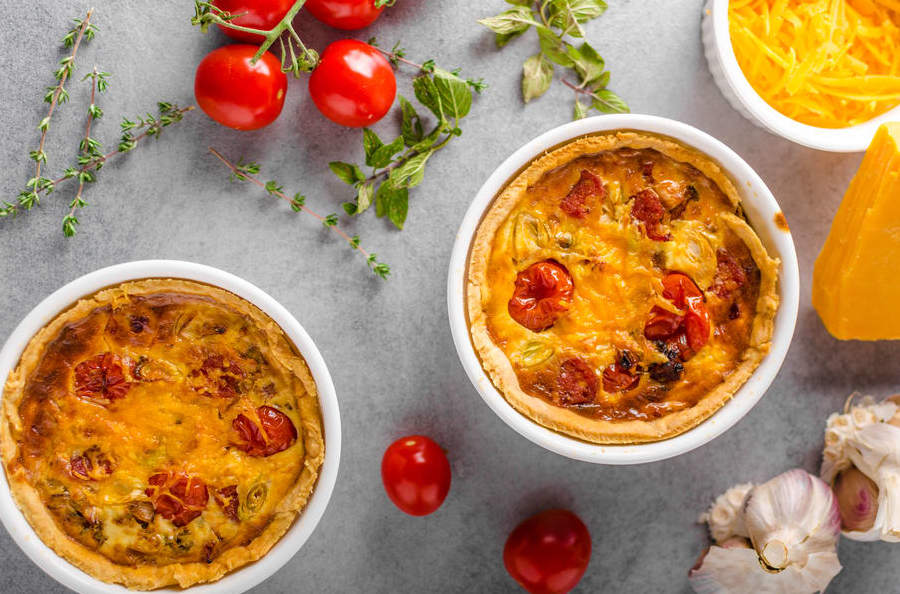 Blueberry Streusel Cobbler
Yield: 6-8 servings

Ingredients
1-pint fresh blueberries
1 (14-ounce) can sweetened condensed milk (NOT evaporated milk)
2 teaspoons grated lemon peel
3/4 cup plus 2 tablespoons cold butter
2 cups, biscuit baking mix, divided
1/2 cup firmly packed brown sugar
1/2 cup chopped nuts (I use pecans)
Vanilla ice cream or whipped cream
>Blueberry Sauce (recipe follows)

Instructions
Preheat oven to 325 degrees. In bowl, combine blueberries, sweetened condensed milk, and lemon peel.
In large bowl, cut 3/4 cup butter into 1 1/2 cups biscuit mix until crumbly. Add blueberry mixture. Spread in greased 9-inch square baking pan.
In small bowl, combine remaining 1/2 cup biscuit mix and sugar. Cut in remaining 2 tablespoons butter until crumbly. Add nuts. Sprinkle over cobbler.
Bake 1 hour and 10 minutes or until golden. Serve warm with ice cream or whip cream. Add Blueberry Sauce. Refrigerate leftovers if you have any....
Blueberry Sauce: In saucepan, combine 1/2 cup white sugar, 1 tablespoons cornstarch, 1/2 teaspoon ground cinnamon and 1/4 teaspoon ground nutmeg. Gradually add 1/2 cup water. Cook and stir until thickened. Stir in 1-pint blueberries. Cook and stir until hot.
Mandarin Orange Upside Down Muffins
Cook Time: 30 minutes
Yield: 12 muffins.

Ingredients
1/4 cup butter or margarine, melted
1/2 cup packed brown sugar
1 can (15 oz.) mandarin orange segments
12 maraschino cherries, drained without stems
1 package (9 oz.) yellow cake mix
1 egg

Instructions
Preheat oven to 350 degrees.
Place butter in microwave on high 30 seconds or until melted.
Lightly brush cups of muffin pan with butter. Reserve remaining butter.
In small bowl, combine rest of melted butter and brown sugar.
Divide mixture evenly among muffins cups.
Drain orange segments, reserving 1/2 cup of juice.
Place one cherry in bottom of each muffin cup. Arrange 3-4 orange segments around each cherry. Use up all orange segments.
In large bowl, combine cake mix, egg, and reserved juice. Mix until smooth with beaters.
Using a Medium scoop, divide batter evenly among muffin cups.
Bake 25-30 minutes until golden brown and toothpick inserted in center comes out clean.
Remove to nonstick cooling rack.
Immediately loosen muffins from sides of muffin cups.
Using oven mitts, carefully invert onto heat-safe platter or cookie sheet.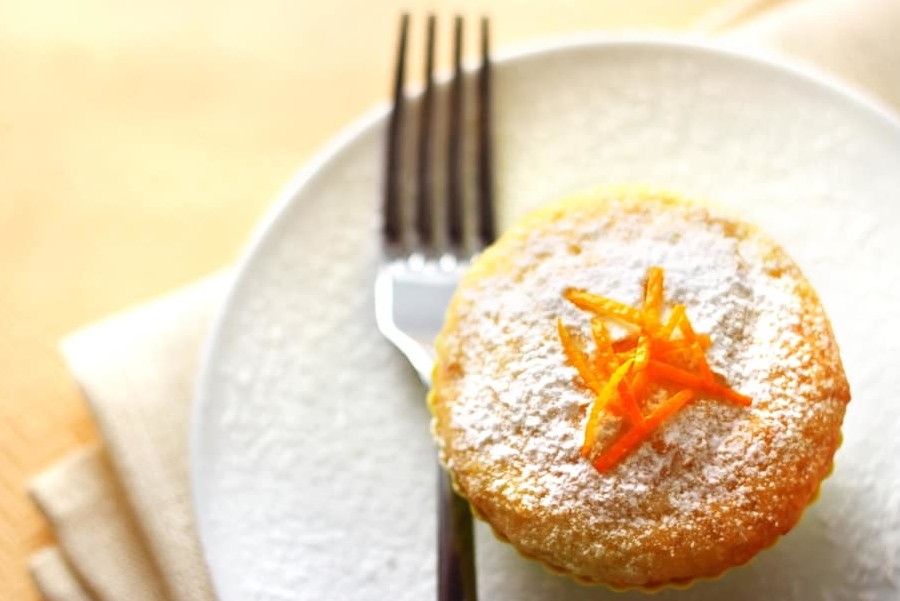 Now get cooking! Be sure to take a picture of your meal, post it to Facebook, and tag us in the post so we can see what you've made. Stay tuned for more tasty recipes on our blog.

Planning a trip to Sparta, Wisconsin? Book a stay at the historic and welcoming Franklin Victorian Bed & Breakfast.