August 5, 2018
Our Favorite Shops In & Around Sparta
Posted by: Jennifer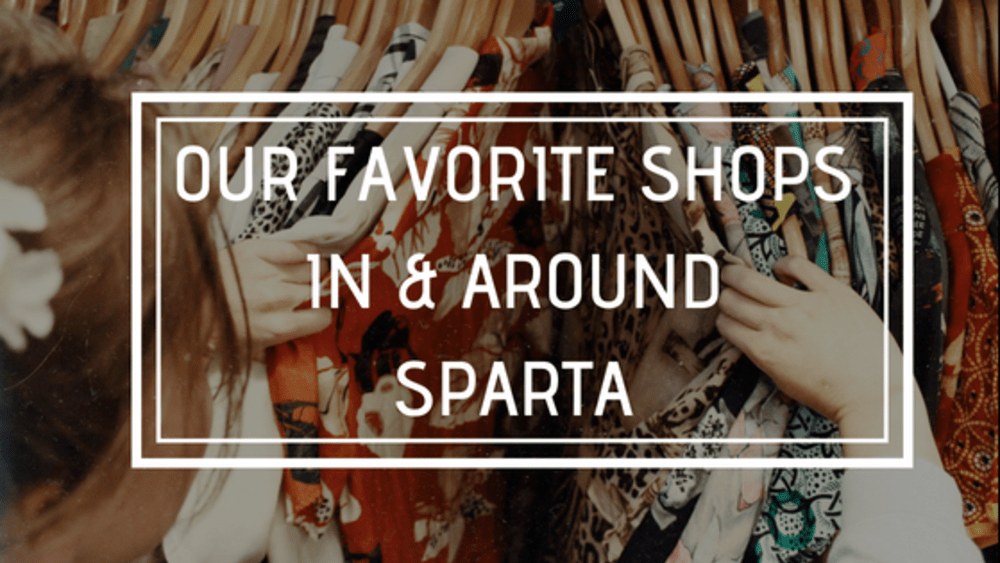 Don't let Sparta's small size fool you: this is a great place to shop. In Sparta and the surrounding area, you'll find eco-friendly clothing boutiques, antique superstores, speciality food markets, and so much more. If you come to town with money to spend, we recommend you make an effort to visit a few of these great local shops.

Looking to update your wardrobe? You'll find many unique and fashionable choices in and around Sparta. Locals head to KEPS boutique in downtown Sparta for trendy, affordable, and most importantly, eco-friendly clothing and accessories for both men and women. Step inside and you'll also find a treasure trove of candles, children's toys, books, journals, bicycling gear, incense, essential oils, and more. This is the perfect place to pick up a unique gift or stock up on some cute and sustainably made products. You can also check out or Lizzy's Boutique or Mainstream Boutique, a popular chain in Onalaska that sells fashionable clothing, jewelry, and accessories for every style and budget.

Arenz Shoes and Formal Wear in downtown Sparta is the place to go for shoes of all kinds: athletic shoes, sandals, boots, heels, and more. Whether you need to go outdoors or out on the town, they'll have a shoe for you. They carry a wide variety of brands, including Keen, Birkenstock, and New Balance. You should also come here if you find yourself in need of high quality and fashionable tuxedos, dresses, and other formal wear.

If you're passionate about antiquing, you'll find plenty to love in the Sparta area. In town, there is the Sparta New & Used Shop and Janusheske Antiques. However, we highly recommend you make the short drive to our neighboring town of La Crosse for a antiquing experience that goes beyond anything you've likely seen before. At three stories and 20,000 square feet, the Antique Center of La Crosse is one of the largest and finest antique shops in the state, well worth the trip.

Crafty folks can stock up on beads and jewelry-making supplies at Earthborn Beads in La Crosse or visit Olive Juice Quilts in Onalaska for high quality fabrics, sewing machines, quilt-making supplies, and more.
The Sparta area is also a foodie's paradise. We wrote about the Cotter Pin in Leon for our Local Bars & Pubs post, but it is also a great place to buy beer, wine, and speciality gifts. Finnottes Nut & Chocolate Shop in La Crosse is a family owned shop selling speciality chocolates as well as a great selection of fun and unique candies, such as Pop Rocks, caramels, jelly beans, Ice Cubes, taffy, pretzels, popcorn, and more. Also in La Crosse, Holmen Locker and Meat Market sells delicious smoked and cured meats, teas, Wisconsin cheeses, craft beer, fine wines, and more. You can also drive to the Le Coulee Cheese Castle in West Salem for a great selection of some of the tastiest cheeses in the state. You can read more on our favorite cheese shops in a previous blog post.

Sparta may not be Rodeo Drive or Manhattan's 5th Avenue, but the curious and conscientious shopper will find plenty to love here. Whether you buy a new eco-friendly outfit or some local cheese and wine from a speciality market, we promise you'll find something special to take home with you.

Planning a trip to Sparta, Wisconsin? Book a stay at the historic Franklin Victorian Bed & Breakfast for unique and welcoming lodging in the heart of Wisconsin's Driftless Region.