January 2, 2018
Our Favorite Sparta Festivals
Posted by: Jennifer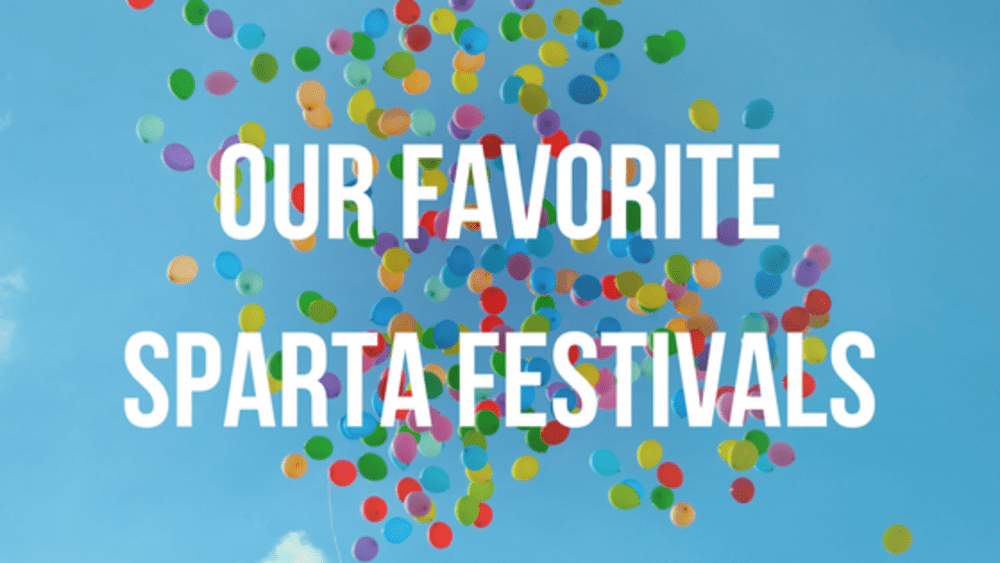 The new year is officially upon us. That means it is time to fill your 2018 calendars up with exciting local festivals and events. Luckily, Sparta is chock full of them. No matter what time of year you visit, we promise that something fun and unique will be happening in our small town. Whether that is a world-renowned tractor pull or a festival dedicated entirely to cranberries, our little corner of Wisconsin boasts some of the best festivals in the state. Here are our favorites, ordered by season.

Spring
Between the Bluffs Beer, Wine, and Cheese Fest
April 28th, 2018
Do you consider yourself a oenophile? A craft-beer aficionado? A gourmand? Then the Between the Bluffs Beer, Wine, and Cheese Fest is perfect for you. Even if you just like to eat and drink, you will find plenty to satisfy your appetite. The fest features over 200 quality beers, 45 types of wine from esteemed vintners, and a variety of gourmet cheese and other specialty food items. There will also be live music, a cornhole tournament, and on Sunday, a bacon and bloody mary brunch.

Summer
June 7-10 2018
The beloved Sparta Butterfest is now in its 34th year. This fun-filled summer festival is about more than just butter. It features a colorful parade, the annual Miss Sparta pageant, an arts & crafts flea market, live music, and so much more. If you have a competitive streak, try competing in one of the festival's many contests, including cornhole, cow milking, softball, and bike decorating. There will be car and quilt shows as well as a classic carnival, complete with rides, games, and food. Sparta Butterfest is an authentic summer festival like only Wisconsin can do.
Grand National Tractor and Truck Pull
June 21st-23rd 2018
This one-of-a-kind spectacle attracts people from all around the country for four days of exciting and over-sized motor sports fun. This is a premier event on the championship tractor pulling circuit and has won the "Pull of the Year" over 20 times. When you aren't watching the pulls, you can browse the flea markets and craft show or enjoy cotton candy, beer, and Wisconsin bratwurst.

Fall
September 28th-30th 2018
The Warrens Cranberry Festival is the largest cranberry festival in the world. Cranberries are Wisconsin's #1 fruit crop, so it only makes sense that one of Wisconsin's best and biggest festivals is dedicated entirely to the fruit. Cranfest happens every year during the last weekend in September. At the fest, you'll find flea markets, arts & craft fairs, farmers markets, and even a parade. Be on the lookout for everything berry-themed, from contests to delicious treats like deep-fried cranberries on a stick, pancakes with cranberry syrup, cranberry cream puffs, and more. You can even take a Marsh Tour to get up close and personal with the cranberry beds and learn about how cranberries grow.

Wetherby Cranberry Company Harvest Day
October 6th 2018
Cranberries have one of the most unique harvesting processes of all fruits. Head to Wetherby Farm on public harvest day, where you can actually see the cranberries being harvested. Wetherby family members will walk you through every step of the process and answer all your cranberry related questions. You can put on waders and venture out into the bogs yourself. And of course, fresh cranberries will also be available for purchase.
October 28th-November 1st (dates from 2017)
At the beginning of October, the classic German beer festival comes to La Crosse. Now in its 58th year, the La Crosse Oktoberfest is a great chance to get together with friends, enjoy craft beer, and celebrate German culture. But the festival is about more than just beer: there will also be a parade, food vendors, a Miss Oktoberfest pageant, the Festmaster Ball, and more.

Winter
November 24th-January 1st (dates from 2017)
During the holiday season, Evans-Bosshard Park becomes the hearts of all things festive in Sparta. The park's 6 acres will be covered with beautiful and sparkling lights, turning the park into a truly awe-inspiring Christmas spectacle. When you aren't admiring the holiday lights, you can visit Santa, sit around the bonfire, sip hot chocolate, and eat yummy treats like cookies and popcorn, all for free. On December 1st, you can follow the annual holiday parade from Walter Street to Evan-Bosshard Park for a festive lighting ceremony.

Planning a trip to Wisconsin this year? Book a stay at the Franklin Victorian Bed & Breakfast for easy access to the town's excellent festivals and events.