February 21, 2017
Quick Apple Dumplings
Posted by: Jennifer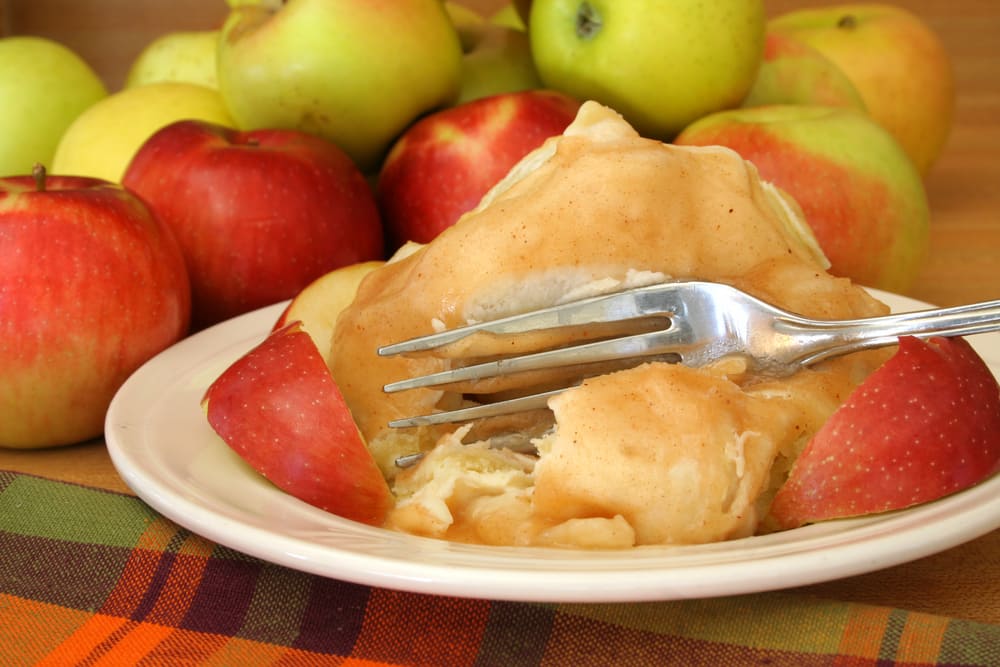 Prep Time: 15 minutes
Cook Time: 40 minutes
Yield: 8
Serving Size: 2 rolls each
Ingredients
2 pkg. crescent rolls
2 large apples cut into eight wedge pieces each
1 cup sugar
1 Tblsp. cinnamon
1 stick of salted butter
1 can of Mt. Dew (7.5oz can) new size

Instructions
Roll each apple piece into each crescent roll- place single file in a 9x13 glass baking pan.
Then In a small bowl, Crumble together the sugar, cinnamon and butter. Sprinkle mixture over apples and crescent rolls in glass pan. Pour one 7.5 oz can of Regular Mountain Dew over all the crescent rolls.
Bake at 375 degrees for 35-40 minutes.
Serve warm with vanilla ice cream.
This is a wonderfully, delicious recipe that is easier to make than you can imagine and it will bring more compliments than you ever thought possible. Guests will think you cooked for hours when you serve this one!