November 22, 2017
The Gift of Time, Sparta-style.
Posted by: KM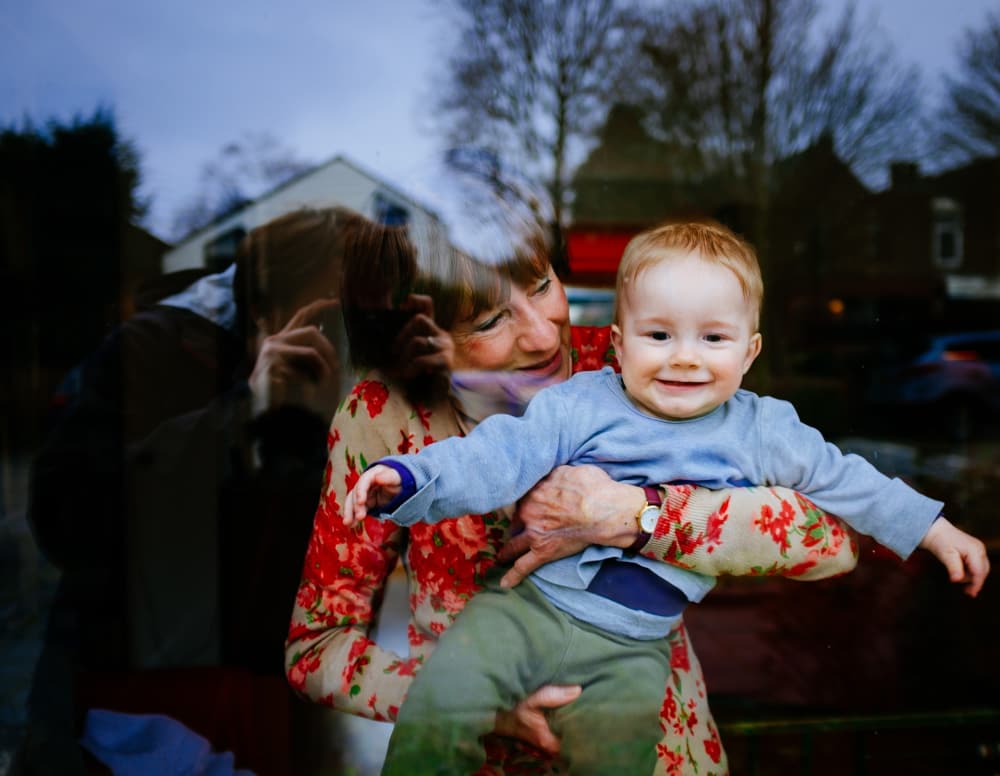 My Grandmother always told us that the best gift to give a person was your time, and she always made sure the time we spent together was magical. The memories I have with her are some of the best from my childhood and run well into young adulthood.
She is fun and loving, and always very strict, however. I can recall during one of the many sleepovers my cousins and I had at Grandma's house, after putting us to bed- the four of us slept on the floor of a spare bedroom- she changed into her old slacks and a well-worn top as she prepared to wash her hair. Hair washing was a big ordeal to Grandma. Her hair was always sprayed perfectly into place. She hated washing her hair because fixing it took forever. Once she got it how she liked it, it stayed put for a week, longer if possible. Hair washing was a nighttime, private affair with her. I hadn't ever seen her hair out of place until I was at least 8 years old- and that was only by accident.
As she was downstairs doing her dreaded beauty routine, we were getting a little rambunctious. We got louder and louder in our silliness and Grandma was low on patience (from the frustration of hair washing). She ended up wrapping a towel around her wet head and stormed into our room giving us a stern warning to get to bed. As she left the room, my youngest cousin, 3 year old Emily, asked in a trembling voice, "Who was THAT?" It wasn't nearly as funny at the time as it is to us now. We were so used to seeing her with her hair perfectly placed that she really did look like a completely different person. What a great memory!
My family enjoys telling the story of me as a small girl listening to my Grandma describe her childhood. "We used to row boats on the river behind our house. When a barge passed by, the waves it created was like an amusement park ride. The guys on the barge would shout to us to get away- it wasn't safe and we sure as hell didn't know how to swim, but we pretended not to hear. We were always outside. We collected glass bottles to turn in for money that we used to buy candy with. We picked berries from the woods." Apparently, I was very interested and bright-eyed when I said to her, "I sure wish I'd gotten to know you sooner, Grandma!" Hahaha
Every year around this time I start pondering what to buy her for Christmas. She doesn't have much, but she has all she needs. She doesn't get excited over material or novelty items.
This year, I went back to the basics in my thinking. I've decided to gift her what I know she enjoys, and what I hope she loves. I'm taking her to Sparta for a couple of days. We're going to spend time together and experience new things, like staying in a bed and breakfast. I chose one with the Victorian style that she really likes.
We'll be there for Sparta's Holiday Festival. I hear it's a lovely time and I look so forward to seeing her face as she admires the surroundings. She's always very eager to participate in holiday events like this.
I'm not exactly sure what else we will do; maybe visit a couple of shops, a museum or perhaps even a library. Grandma loves visiting libraries. We did it often when I was a child. The point is to love and be loved. We can do that in a variety of ways, so I'll leave it for her to decide.
Life is cluttered with appointments and responsibilities that keep me from spending quality over-nights with her like I used to. I miss that. I miss that a lot. Grandma always has a way of putting life into perspective, encouraging me to calmly move through my days and to consciously enjoy myself no matter where I am or what I'm doing. I need more of that. I have a feeling she does, too.