September 15, 2018
The Mississippi Valley Conservancy
Posted by: Jennifer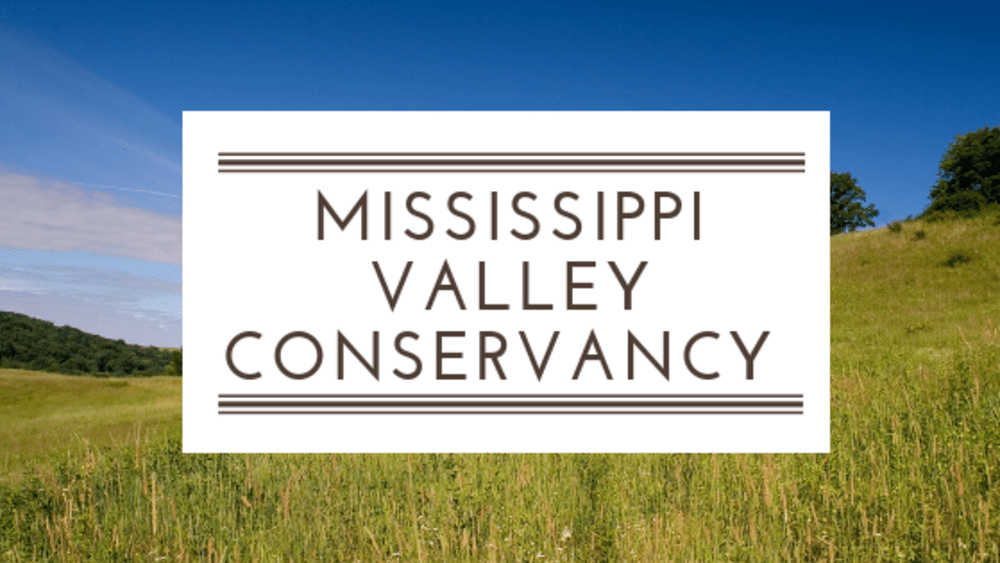 Wisconsin's Driftless Region is a place of rugged beauty and rich natural history. Unlike most of the state, the Driftless Region was never touched by the retreating glaciers that shaped so much of the terrain of the upper Midwest. The unique landscape of the Driftless region is characterized by eroded plateaus, limestone bluffs, and lush river valley. The Mississippi Valley Conservancy is dedicated to preserving the natural beauty of the region and educating citizens and landowners to become better stewards of the environment.
Since 1997, the Mississippi Valley Conservancy has worked tirelessly to maintain the bluffs, farm fields, wetlands, prairies, and streams throughout Southwestern Wisconsin. The Mississippi Valley Conservancy provides approximately 4,000 acres of natural lands for people of all ages to enjoy. They oversee the Wisconsin counties of Buffalo, Crawford, Grant, Jackson, Monroe, Richland, Trempealeau, Vernon, and La Crosse. The Conservancy provides a variety of essential services throughout the region, from working with conservation-minded landowners to managing nature preserves that support biodiversity and provide habitats for a variety of animal and plant species.
A large portion of the Conservancy's mission also involves offering excellent environmental education to the local community. Their events, workshops, guided hikes, and presentations are open to anyone with an interest in conservation and environmental stewardship. The Conservancy works with students ranging from elementary school to college to help create new generations of citizens who care about our planet and want to live more conscious, ecologically-friendly lives. Environmental education is linked with improved health and increased achievement scores in school. The Conservancy strives to give every child in the Driftless Region access to the the great outdoors and a deeper understanding of the natural world that surrounds them.

However, even if you are no longer an official "student," you can still get involved with the Conservancy and benefit from their wonderful programming opportunities. They offer many excellent guided hikes, including autumn hikes on Haas Bluff, yoga hikes, snowshoe hikes, spirituality hikes, and mushroom foraging expeditions. Though a great way to get some exercise, these hikes also incorporate an education component so you can learn more about the plants, animals, and unique terrain of the region. The Conservancy also offers opportunities for bird watching, stargazing, biking, nature photography, fishing, hunting, and more. Head to their events page to see a full calendar of their monthly offerings.
If you live in the region and are interested in getting more involved, considering volunteering, interning, or becoming a member of the conservancy. Volunteers help restore native ecosystems, remove invasive species, or provide extra assistance at fundraising events. Membership fees go to supporting the Conservancy's vital conservation and educational work throughout Southwestern Wisconsin.

Planning a trip to Wisconsin's beautiful Driftless Region? Book a stay at the historic Franklin Victorian Bed & Breakfast for warm service and easy access to the region's major attractions.