January 15, 2019
Things To Do in Sparta During the Winter
Posted by: Jennifer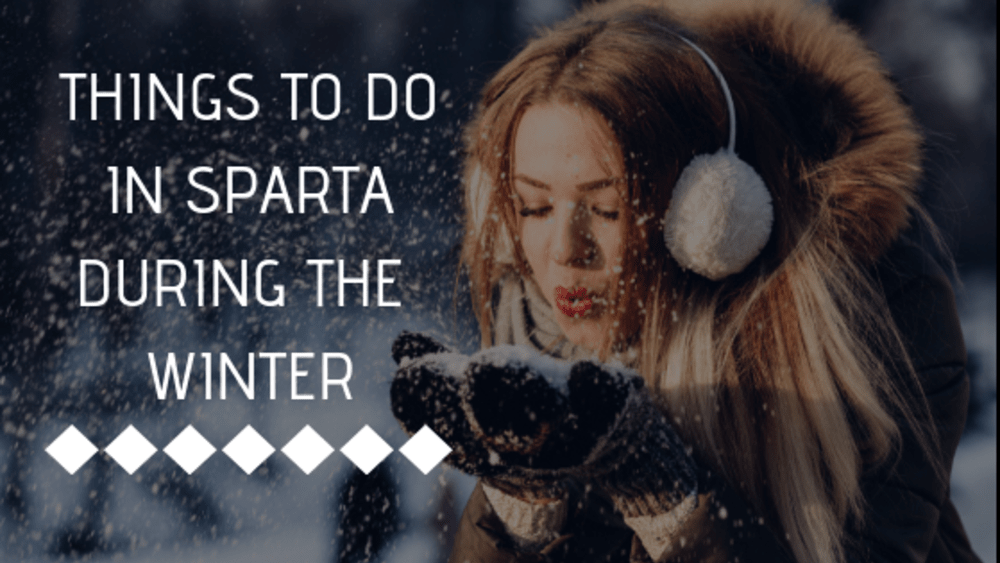 Winter can get pretty frigid in Sparta, but just because it is cold outside doesn't mean you have to spend all day cooped up indoors. Sparta offers endless opportunities for winter sports adventures, including downhill skiing, cross country skiing, snowboarding, snowshoeing, and snow tubing. But if staying warm inside is more your thing, you'll find plenty to do as well. You might consider catching a flick at the local theater, going brewery hopping, or simply curling up beside the fireplace at the Franklin Victorian Bed & Breakfast with a good book and a glass of wine. Here is how to do winter right in Sparta.

Get Outside
Whitetail Ridge Ski Area is a mecca for winter sports lovers. Enjoy well-maintained downhill slopes with a vertical drop of over 185 feet or hit the terrain park with your snowboard for an adrenaline pumping ride. Prefer cross country skiing? Whitetail Ridge offers over 5 miles of scenic and well-groomed trails. Keep an eye out for the wild creatures that often make an appearance on the tracks. Kids will love Fort McCoy's snow tubing hill, which boasts a massive 800 foot long slope. If you like to snowshoe, consider signing up for one of their amazing moonlight snowshoe tours. It is a great and unique way to explore the area by the light of the stars and moon. Rentals are available on-site.
We also recommend paying a visit to the Mount La Crosse Ski Area, where you'll find 19 impeccable slopes and trails, including the gentle Mileway, Wisconsin's longest run, and the Damnation, Mid-America's steepest trail!
For excellent cross country skiing opportunities, consider:
River Run Golf Course
Fort McCoy
Hixon Forest Nature Center
Mississippi Valley Conservancy
Stay Indoors
Though there is a lot to do outside in the Sparta area, we get it: it's cold. If you'd rather stay cozy and warm, try seeing a movie at the Sparta Cinema 6, Sparta's best (and only) movie theater. They screen a wide variety of films, from blockbusters and Oscar contenders to indie, art house, and international cinema. If you are staying at the Franklin Victorian Bed & Breakfast, our exclusive Date Night Movie Package provides you with a two night stay and two standard 2D movie tickets at the Sparta Cinema 6.
Another fun way to stay warm in the winter months is to drink (if you are over 21, of course.) Make the journey to the nearby town of La Crosse and do a mini-brewery tour of their many excellent craft breweries. Add 608 Brewing Company, Pearl Street Brewery, and Turtle Stacks Brewery to your itinerary. Breweries are a great way to sample local beers and chat with the locals!

And remember, the Franklin Victorian Bed & Breakfast is always a warm and welcoming place to return to whether you've spent the day on the slopes or at the movies. We offer free WiFi, smart HDTVs, and a variety of in-house movies, books, games, and coloring books. Enjoy a relaxing path in one our in-room tubs and then step into one of plush robes to experience the finest of luxury and relaxation. We are the perfect place to end your fun-filled winter day in Sparta, Wisconsin.

Planning a trip to Sparta this winter? Book a stay at the historic Franklin Victorian Bed & Breakfast for exceptional service and classic charm.