September 27, 2019
Thrifting Through Sparta, Wisconsin
Posted by: Jennifer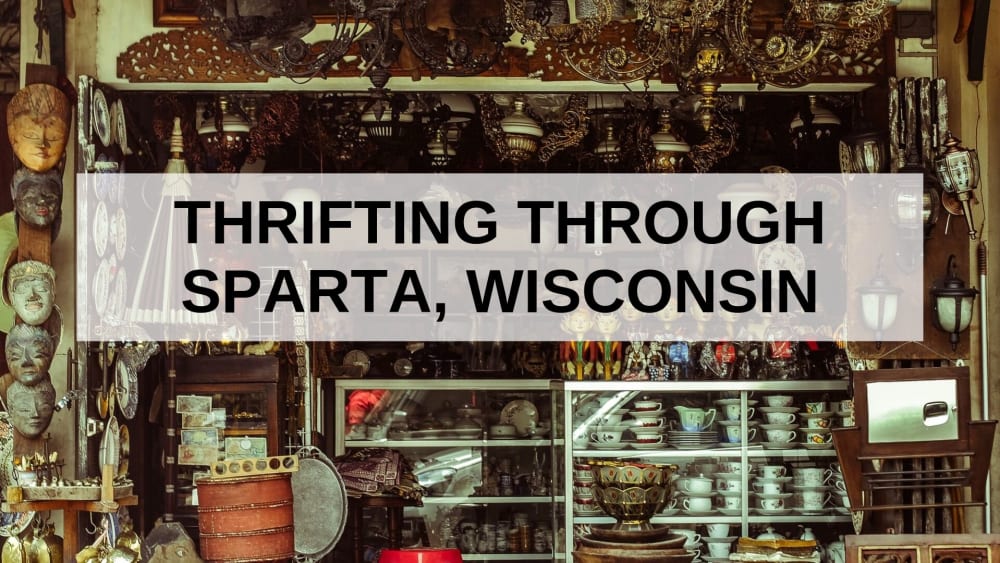 Walk down Water Street and you'll find a mecca of consignment shops, vintage galleries, and deals. Sparta is the place to go if you want to find collector items for your home or as perfectly unique gifts for friends and family. Here are a couple of favorite stores that you just can't resist popping into.

Wildwoman's Bell Theater Vintage is a mix of a 6-year-old's fantasy dress up closet and grown-up's secret source for all her vintage decor. On Main Street look for the telltale theater marquee sign and slip inside to find some of the best-kept vintage objects. Flapper dresses, Dolce & Gabbana sunglasses, luggage sets, fur coats, and reupholstered furniture.

Second Season focuses on good quality clothing for infants through grown men. This is a great spot to find clothes that are like-new at a great price. The owner Phyllis always hosts sales and daily discounts on certain types of clothing. Check back often as inventory is always moving and new clothes are always coming in!

Janusheske Antiques is somewhere you will get lost for an afternoon. Treasures are hidden around every corner and pieces date back to the late 1800s. If you are looking for that special piece of furniture to tie a room together or an accent piece to impress your guests, then Janusheske's is the place to find it. The owners are very passionate about antiques and you can see it in the quality and descriptions of the pieces they carry. Each one contains lots of information and background so you can fall in love with the piece.

Mary Morrow's Attic is a volunteer-run organization that gives back to the community of Sparta. Think of Marry Morrow's Attic as a place where people bring extra items after they empty out their attic - lots of practically new, beautiful pieces being sold at rummage sale prices.

Search & Find is a boutique in downtown that takes pride in offering high-quality clothing, footwear, jewelry and purses at reasonable prices. This is the spot for cute seasonal wear and finding the perfect look for any occasion.

Sparta's New & Used Shop is a little drive out of downtown, but so worth it. Step inside and you will get lost in the sheer amount of items that they have. You'll be amazed at the items you find. Whether you are looking for antique cookware, Christmas decorations, children's clothing, or unique artwork, all can be found at this gem.

Target Bluff German Haus Shops is located just down the road from Sparta and is one of the most impressive marketplaces in Wisconsin. You can't miss the giant German building from the Interstate, and once you enter the building, you'll be taken by the german antiques and modern vendors inside the building. You can find authentic German pieces here on one side of the building, but the vendors make this place a dream. You can find hand-made gifts, art, home decor, and more. Soon you'll find even more as the Haus is expanding to include 200 vendors and a cafe.

The word thrift comes from the Middle English term thriven or 'to thrive'. Come to Sparta, head to the wonderful thrift stores for yourself, and thrive!

Planning a trip to Sparta, Wisconsin? Book a stay at the Franklin Victorian Bed & Breakfast located in the heart of Sparta, close to all the activities, restaurants, and events that make this town so lively.