February 19, 2018
Top 5 Day Trips from Sparta
Posted by: Jennifer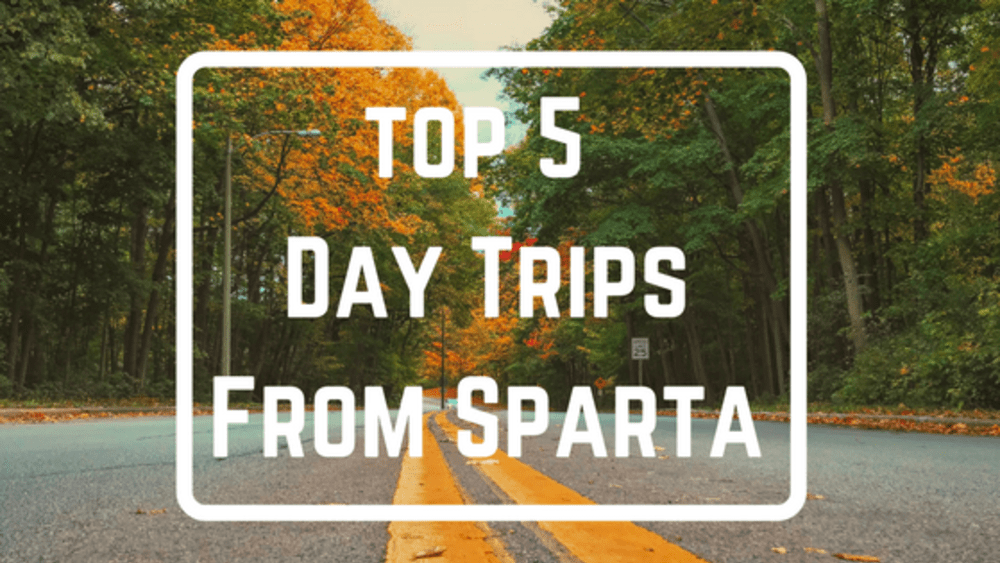 If you have some extra time during your stay in Sparta, consider planning a day trip. Sparta is located within driving distance of many great towns, historic sites, and outdoor adventures. If you are here with the kids, consider taking them to the Waterpark Capital of the World. If you are an architecture aficionado, plan a trip to the former home and workspace of Frank Lloyd Wright. If you have ever wanted to get a taste for Amish life, take a short drive into Wisconsin's Amish country for some traditionally made furniture and baked goods. These are just a few of the many awesome things you can do within two hours of Sparta. Read on to learn more.

Ride the Elroy-Sparta Trail
The Elroy-Sparta Trail was the first ever trail in the Rails to Trails project, in which old railroad tracks are converted into well-maintained cycling trails. This 32.5 mile trail stretches from Sparta to Elroy, passing through 5 small towns and three historic rock tunnels along the way. It is a great way to get some exercise and explore the charming surrounding area. After the ride, grab lunch or dinner, take a stroll through Elroy's quaint downtown, or admire the lovely Baraboo River.
Take a Motorcycle Trip through the Driftless Region
Believe it or not, Wisconsin's scenic Driftless region is famous for being a world-class motorcycling destination. If you've got a hog and would like to take it for a ride, you will find open roads and breathtaking landscapes in this part of the state. On your ride, you'll encounter prairies, dense forests, lakes, wetlands, and grand rivers. This is also a great route to take if you like to see wildlife, especially migrating birds. For more info and itinerary ideas, click here.
Go to Chippewa Falls
Chippewa Falls is a charming small town located about an hour and a half away from Sparta. While you are there, tour the Jacob Leinenkugel Brewing Company with its 150 years of beer brewing history. The Irvine Park and Zoo is a free zoo where you can see tigers, cougars, bears, bison, and other wildlife. There are also picnic spaces, historical displays, and a scenic dam. If you feel like exploring the great outdoors, Chippewa Falls is also an excellent choice. Head to Lake Wissota State Park where you can swim, boat, or fish, or if you want to get active, hike and bike on their many great trails.
Explore Amish Life in Cashton
Take Highway 27 South and you will find yourself in the heart of Wisconsin's Amish farm country. Once you arrive, you will see Amish locals riding in their buggies and selling their traditionally-made products right outside their homes. Pay a visit to Cashton's many woodworking and quilt shops, blacksmiths, cabinetry stores, and more. And don't forget to hit up their bakery and cheese shops while you are there.
See Frank Lloyd Wright in Spring Green
Frank Lloyd Wright was born in Wisconsin and built many amazing architectural structures in his home state. Spring Green is about a two hour drive from Sparta. Taliesin served as Frank Lloyd Wright's personal home, work studio, and private architecture school. One of the world's true architectural treasures, this 800-acre National Historic Landmark is home to a record six Wright-designed structures. You will see pieces that Wright designed at several different points in his career. Taliesin is certainly a mecca for Frank Lloyd Wright fans, but we promise that anyone can admire its beauty, structural innovation, and fascinating history. After visiting Taliesin, head three miles down the road to the Wyoming Valley School Cultural Arts Center, a non-profit organization and school listed on the State and National Register of Historic Places.
Planning a trip to Sparta, Wisconsin? Book a stay at the charming and historic Franklin Victorian Bed & Breakfast.