August 22, 2019
Trout Fishing in Sparta, WI
Posted by: Jennifer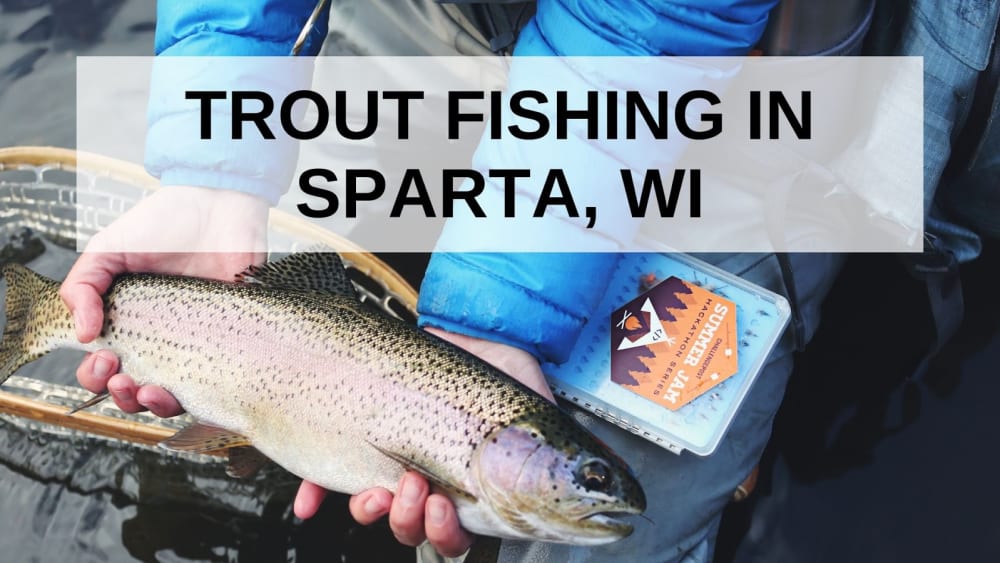 Trout fishing has become a craze in Sparta. Why wouldn't it!? Spend the day relaxing in nature, fishing away and you are rewarded with one of the tastiest fish out there. Locals here have been fishing in the La Crosse River and our surrounding lakes for centuries, but if you want a chance to come try your hand for the day, you've got to know where to go. Luckily for you, we're ready to tell you all of our favorite fishing spots in and around Sparta.
Downtown Sparta:
One of the best spots to catch trout is right in downtown Sparta. Right above the dam, in Perch Lake, you can cast a line and relax on the shores of Fisherman's Park. If you like to be a bit more active while fishing, then you can try your hand pan fishing south of the dam in the La Crosse River. If you need some bait to begin with, or run out a little early, then head on over to Schnitzler's Store for any fishing supplies you could think of. They have a wide selection of live bait and could even give you the insiders scoop on the daily fishing spots on Perch Lake.

West Salem:

Just down the road from Sparta lies another lake dammed on the La Crosse River. Neshonoc Lake in West Salem is a great spot to try if you like the idea of a larger lake. This lake can be fished year-round, but catching trout usually only happens in the summer and fall. Fish from the peaceful Swarthout Park on the west side of the lake or you can head south of the dam on this lake to fish in the stream below.

Sandy Lakes Trio:

While the lakes in Sparta and West Salem are known to have trout in them, the rivers are not regularly stocked. The 3 Sandy Lakes off I90 is stocked yearly and almost guarantee a catch. The three lakes are Sandy Lake, West Sandy Lake, and Big Sandy Lake. Sandy Lake and Big Sandy Lake are stocked with the most rainbow trout in the county. Located near the airport, these lakes are just a short drive outside of downtown Sparta.
Fishing is one of the best ways to enjoy nature. All you need is a fishing license (which you can get online through the DNR), some fishing gear, a little bit of bait, and a positive attitude to have a great day out on the waters.

Planning a trip to Sparta, Wisconsin? Book a stay at the Franklin Victorian Bed & Breakfast located in the heart of Sparta, close to all the activities, restaurants, and events that make this town so lively.