May 2, 2017
Two Top Attractions To See When Sneaking Off For a Break From The Busyness of Life
Posted by: KM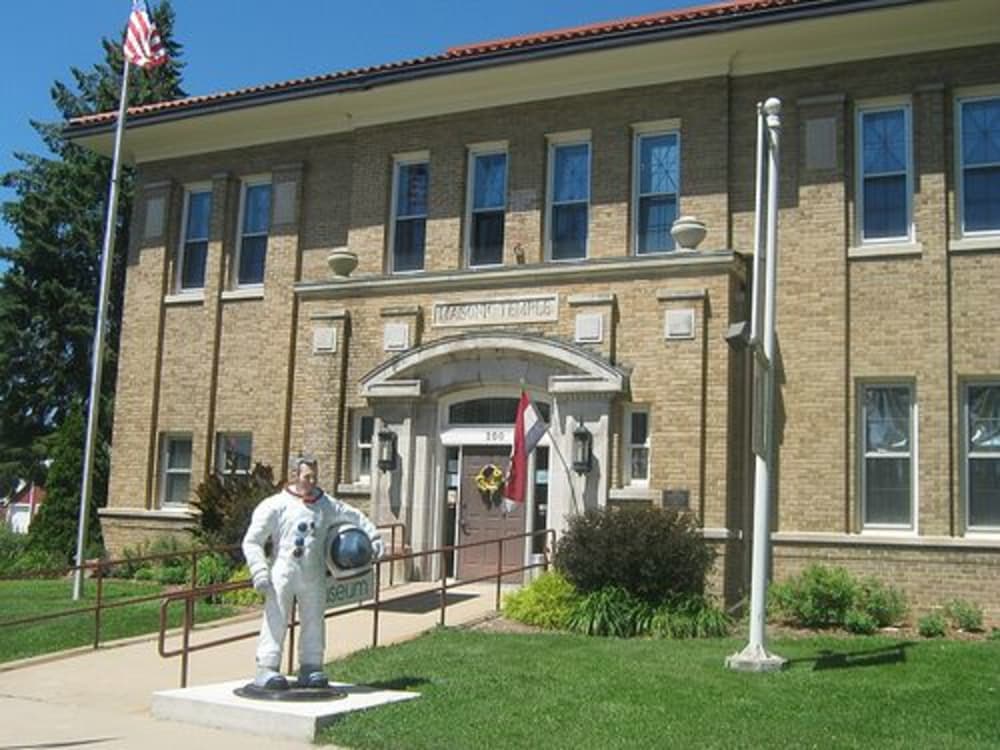 Sparta and the surrounding towns are breathtakingly beautiful, especially this time of the year. We want to introduce you today to two charming spots where you will recharge your energy, learn local history and make you fall in love with science.
First up- The Wegner Grotto
Locally known as the "Glass Church", this extraordinary display of grassroots art in the quiet, rural countryside is open from Memorial Day through Labor Day. The story of how it came to be and the art is sure to leave you in awe. The concrete structures here are decorated with shards of glass, porcelain, bottles and other recycled materials; truly a must-see to fully appreciate. These head-turning creations were sculpted and designed by Paul and Matilda Wegner out of fresh inspiration following retirement. The two had no formal art training and managed to build masterpieces. Simply amazing!
Located just eight miles from the Franklin Victorian Bed and Breakfast you will find peace and tranquility, as well as an appreciation of the progressive-thinking the Wegner's captured in the wording placed on the glass church.
Next, may we present The Deke Slayton Space & Bicycle Museum
Astronaut Deke Slayton is a native of Sparta, and Sparta is the Bicycling Capital of America. This museum is a celebration of both. Sound like an odd pair? They blend perfectly together through displays of transportation; bicycles, aviation and space exploration. If you're feeling skeptical, you wouldn't be the first. This is a place that has been described as fascinating, fun and an unexpected delight. We encourage you to check their reviews and pay it a visit.
The museum is home to more than 100 bicycles whose design evolved with fascinating history. With a strong aviation interest among the county residents, a model of the Wright's Brother's first plane is on exhibit along with dozens of other model planes. There is also a collection of space memorabilia. From Deke Slayton artifacts to a real piece of moon rock on loan from NASA.
Finally, we extend an invitation to stay with us at The Franklin Victorian Bed and Breakfast
While we're talking history, we'd like to note that a stay with us is also a historic retreat. Built by a Sparta Banker, Mr. W.G. Williams, in the early 1900's, we are a Queen Anne-style bed and breakfast featuring a gorgeous open staircase, beautiful leaded stained glass window, intricate woodwork and modern amenities, such as wifi, satellite television and luxury baths. We are on the State and National Register and proud to have guests describe us as comfortable, relaxing and home-away-from-home.
Let's not forget the bonus of our home-cooked breakfasts. One customer left us a memo of thanks that read, "Jennifer's breakfasts are delicious! Will not be hungry after breakfast. We stayed in the Country Room. Wonderful! We will come back!! Thank you, Jennifer!"
When you are planning your next getaway, call us to book your reservation and experience our hospitality for yourself. #fvbb