October 24, 2017
When Scary Collides with Beauty- Halloween in Sparta
Posted by: KM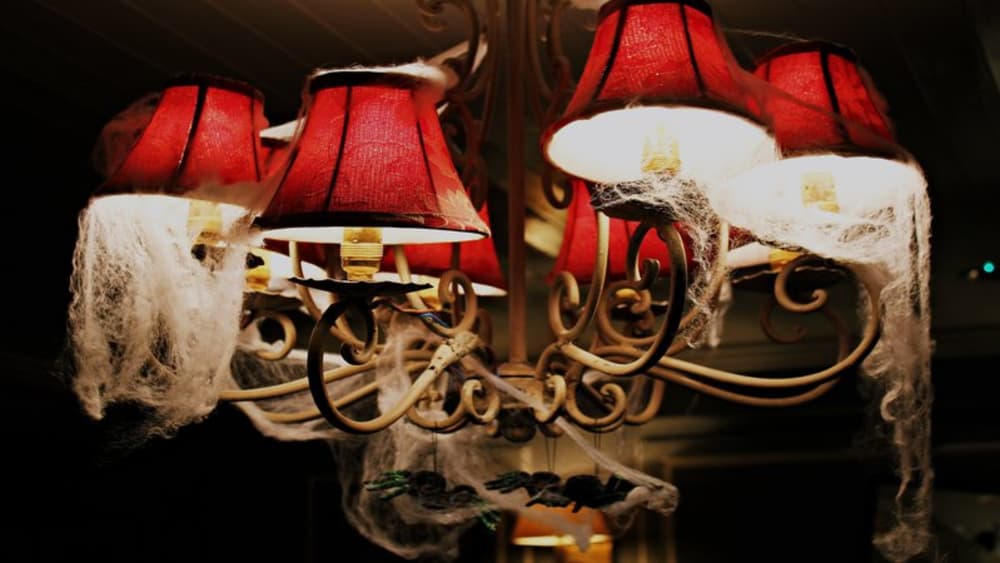 It's that time of year again; when spooky, scary and fear is celebrated and even looked forward to by many of us. I get excited thinking of it. I enjoy the gruesome decorations scattered around my town. It's fun and lighthearted in my book and a nice way to stir things up a bit.
Haunted houses take us through emotions we don't normally ask for. Now that I think about it, asking to be frightened by masked individuals in a place that is dark and unfamiliar sounds really bad, so twisted!. *chuckling* But damn is it fun!
This year Halloween is shaking up my emotions in another- petrifying- way. I'm quitting my job.
I hate my job. I am unhappy with the work and the hours and the lack of support. When I graduated college four years ago, I was loaded with ambition and ideas and ready to take on the world. As true adulthood set in, i.e. bills were due, I settled for the first job that came my way. That's normal, except I got complacent and stopped looking for something more fitting. While I appreciate the skills I have learned and friendships I've made here, I am miserable. In fact, I'd go as far as to say that I feel like the masked zombie perched on my neighbor's porch swing looks.
The solution sounds easy- find a new job. And I suppose it is. The thing is, I don't know whether I want to go out on a limb and start my own business or play russian roulette with another position in my field with a promise to myself to continue my search until I find my happy place. It's scary. I'm fearful. Perfect timing, right? *sigh*
The boyfriend and I are heading to Sparta for a chance to sort through my thoughts and emotions. We are going to hit up the House of Shadows and The Onalaska Jaycees Haunted House. We're also going to take a walk, or two, and enjoy the views of the fall season.

There's symbolism in the terror of haunted houses and the peace and beauty of the leaves changing in fall. I intend to use the charm of the Sparta scenery to help turn my fears into beauty. I know there's something more out there for me. I cannot live in fear of it, but rather, trust it. I am scared as heck, and choosing to focus on the excitement of the end result- whatever that may be.

This Halloween, I'm giving myself a double dose of fright, and I look forward to it. There will be wine by the fireplace in our room, fun and fear in all we do, and beauty in it all.