February 15, 2016
Winter Fun Snowshoeing and Skiing in Sparta WI
Posted by: Jennifer
You may have heard that it's cold in Wisconsin in the winter. The average high temperature in Sparta during February is 31 degrees with an average low temperature of 11. The average snowfall in the area is 7" for the month of February. All those statistics mean that you can count on great conditions for some winter outdoor fun in the Sparta area!
Sparta WI is famous for the "rail to trails" bike trails that originated in the town and now crisscross the state. In winter, those bike trails become snowmobile trails to offer winter fun for the outdoor adventure seeker. Sparta is the hub for the Monroe County trail system where more than 300 miles of groomed trails are available for "sledding" fun. Ten snowmobile clubs create fun events and monitor snow conditions on the trails so you will know what to expect. Remember that if you are bringing a sled from out of state, you must display a Wisconsin Trail pass that you can get from the Association of Wisconsin Snowmobile Clubs or from the Wisconsin Department of Natural Resources and it agents. Sled safely!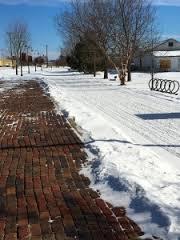 Maybe you want your feet on the ground when you enjoy winter activities. Then snowshoeing or Cross Country Skiing may be just what you're looking for. Sparta has a 60-acre Memorial Park that's completely open for snowshoeing. A special Candlelight Snowshoe Hike at Norskedalen Nature & Heritage Center will be happening on Friday, February 19, 2016 from 5:30 to 8:30 pm. You can register when you arrive at the Shelter House. 
Snowshoes are also available (first come, first served). Let's hope for clear skies and bright moonlight!
The path along the La Crosse River and around Perch Lake is great for Cross Country Skiing. The public golf course is also open for winter activities. Within a half-hour drive of the B&B, you can reach more than 70 miles of groomed cross country trails (both classic and skate trails). Fort McCoy is only 9 miles away and offers classic trails at Whitetail Ridge. Black River State Forest (jus 27 miles away) offers 24 miles of trails. Other sites with groomed trails are Perrot State Park, Wildcat Mountain State Park, and Coulee Experimental State Forest. Get out there and get moving!
If you love to fish, don't let a little ice stop you! Perch Lake, in Sparta's Memorial Park, has 32 surface acres and has native fish such as pan fish, largemouth bass, northern pike, and some trout. So be prepared for some cold weather fishing fun.
If you're the type who would rather be inside and warm during the winter, one hint that spring is on its way is when the Monroe County Historical Society hosts their Spring Arts and Craft Fair. Over 300 artisans and crafters will display their creations at the Sparta High School from 9am to 4pm on Saturday, March 5, 2016. This annual craft show and sale is the hint that Winter Fun is coming to an end and that spring is on its way.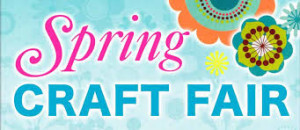 Come to Sparta for winter fun and to look forward to spring.