February 21, 2017
Wisconsin Baked Oatmeal
Posted by: Jennifer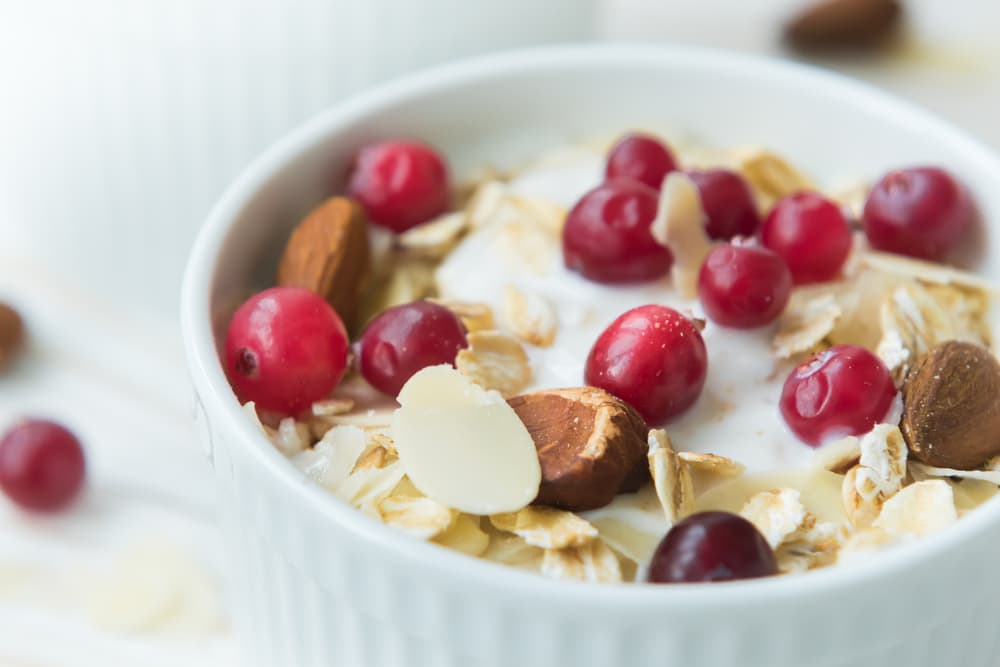 Prep Time: 5 minutes
Cook Time: 35 minutes
Yield: 6-8 servings.;
This is more like a pudding, and the ingredients are as surprising to our guests as the cooking method.
Ingredients
2 cups old fashioned oats
4 cups milk
1/2 teaspoon almond flavoring
1/4 cup light brown sugar
1 large apple cored and unpeeled grated
1/2 cup sliced almonds
1/2 cup dried cranberries

Instructions
Preheat oven to 375.
Coat a 3 quart casserole or 8X8 inch baking pan with cooking spray.
Combine all ingredients in the baking pan, mixing well.
Top with additional almonds if desired.