Insiders News
Jennifer and Steve Dunn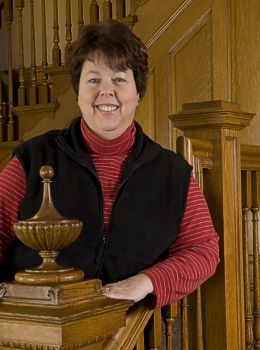 Come on Inn! We want you to come and experience our bed & breakfast inn for a rejuvenating escape, unique charm, warm hospitality, clean and beautiful accommodations, peaceful romance, and seasons of sports and hidden beauty and afternoon naps are welcome!
We are entering our 17 years as innkeepers in the year 2018. We have met so many wonderful people every year.
---
Enjoy the Sparta video below!
---
Sign Up for our Insider Newsletter
You can now sign up for our "Monthly" Franklin Victorian Bed & Breakfast Insiders Newsletter to be emailed to you. All Visitors, your email address will NOT be sold or offered to third parties.
Past Newsletters:
November 2018 Insider Newsletter
October 2018 Insider Newsletter
"Spring Loaded" 2018 Newsletter - Spring
October thru December 2017 Newsletter - Winter

Sign Up Today
Tell a friend
Get the Word Out!
Help spread the word about our Web site at www.FranklinVictorianBB.com. Click on the button below to send an email to anyone who might be interested in this Web site. Encourage your friends, family, and co-workers to see this website and plan a wonderful and exciting trip to Sparta, Wisconsin "The Bicycling Capital of America".
The Email will read:
Hi, I was just visiting The Franklin Victorian Bed & Breakfast Web site. They offer all kinds of activities I know you would enjoy! It is Elegant and Romantic, Yet Warm and Friendly. Come to a Place Where You Can Build Your Dreams! A "State and National Register of Historic Places" bed and breakfast. Click on this link to see their site – FranklinVictorianBB.com